For many global brands, Mi2 has become the preferred partner to realize their modern and functional office spaces. That's why the multinational financial enterprise Cigna was recently added to the ambitious design firm's partner list of top international brands.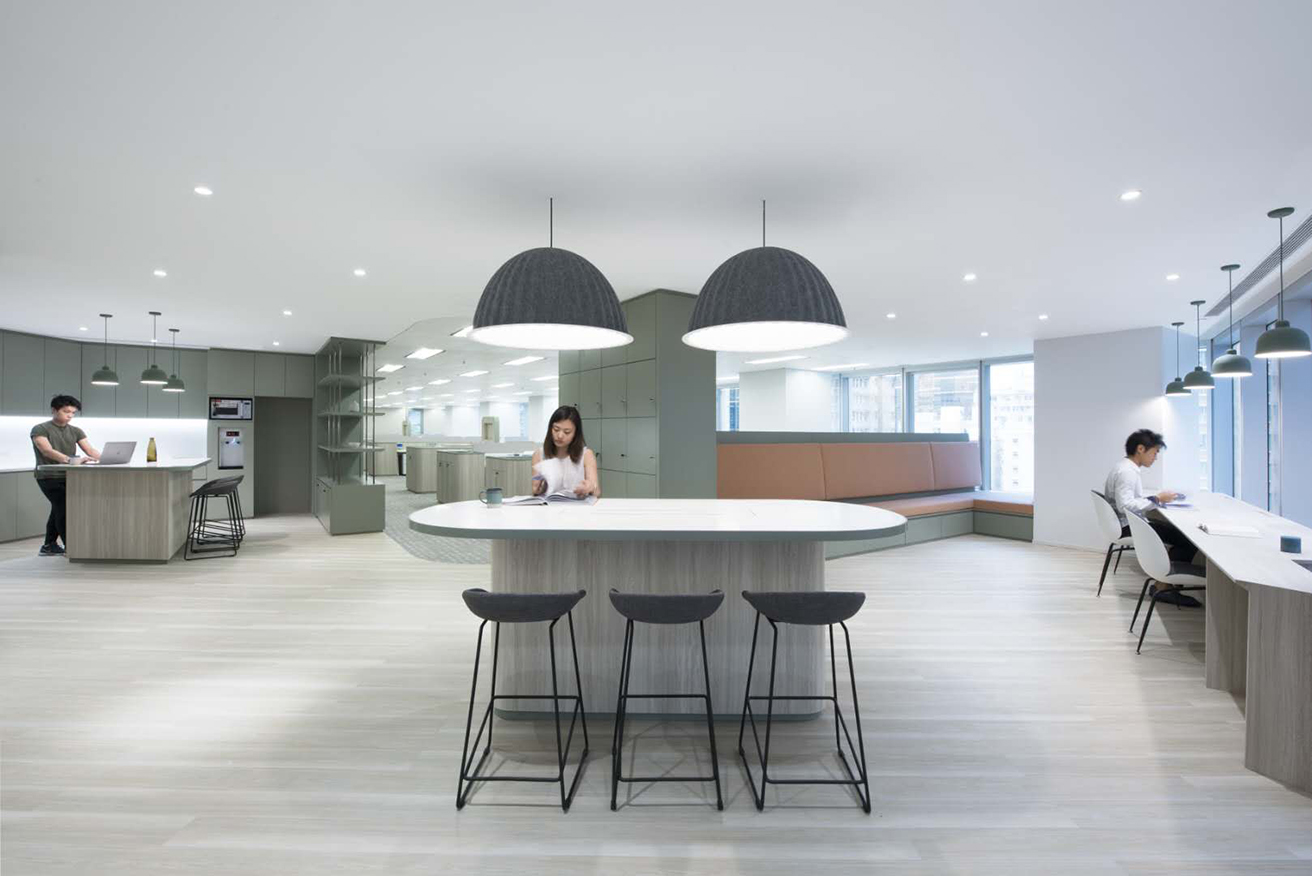 Partnering with Bean Buro architecture studio, the Mi2 team has created the interior of the head office of Cigna in the Hong Kong landmark skyscraper Lee Gardens. This brand new workspace is a spectacular expression of the designer's own unique vision, using precise construction methods to realize this concept. The workspace rethinks the boring "black and white" stereotype of old-fashioned insurance company offices and instead conjures up a modern, urban spirit, featuring both a strong aesthetic statement and a sense of accessibility.
A pale pink color scheme is a stylish addition
Cigna is one of the four biggest commercial health insurance companies in America. Founded in 1792 and with a history of more than 200 years, the company operates in more than 30 countries and regions across the globe, offering medical and health related products and insurance services to more than 86 million clients.
The impression many people have of insurance companies could be depicted with a functional black and white color palette and sterile office cubicles. This all-new working space subverts the existing stereotypes with bold use of a pale pink color scheme, creating a pleasant environment.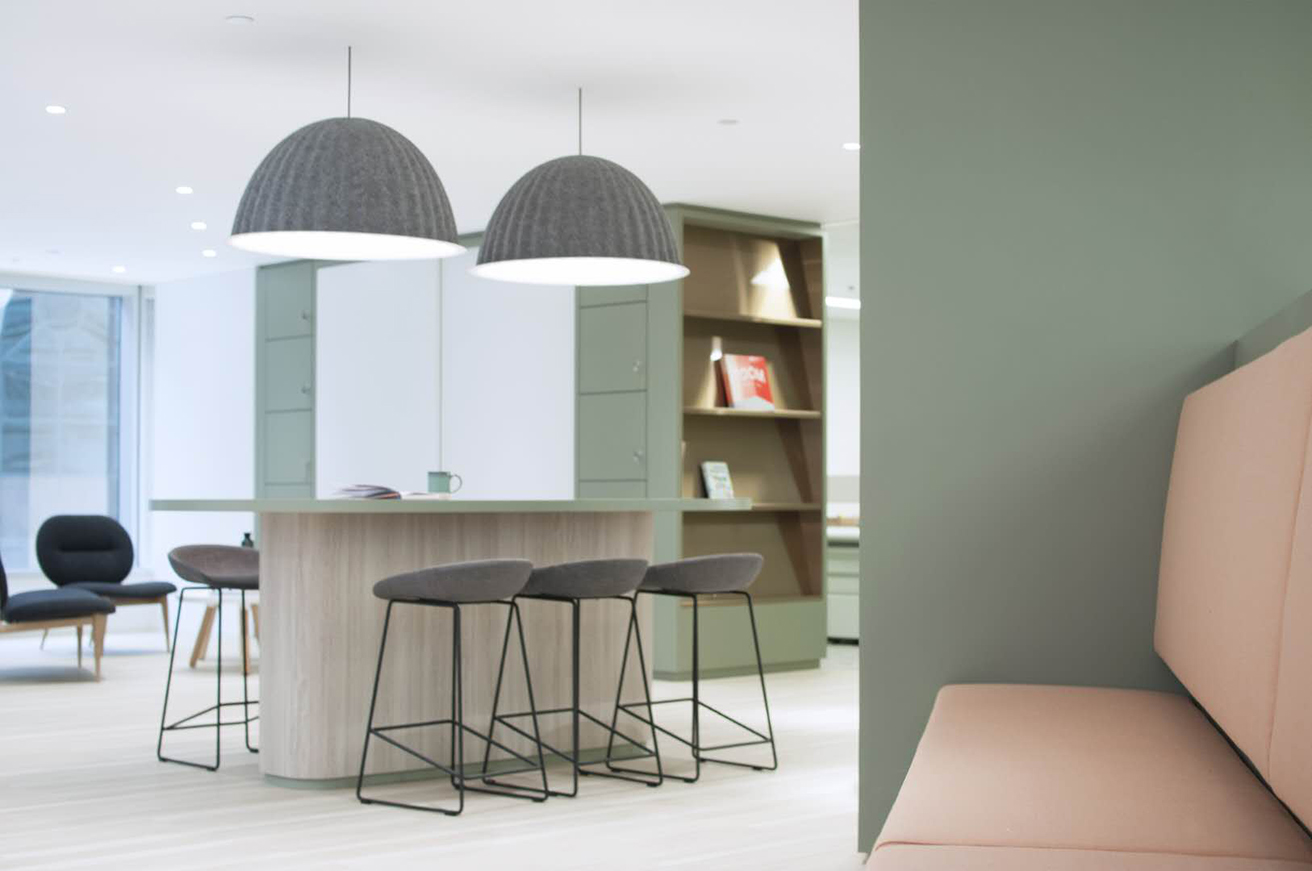 This pleasant pale pink became a challenge during construction however.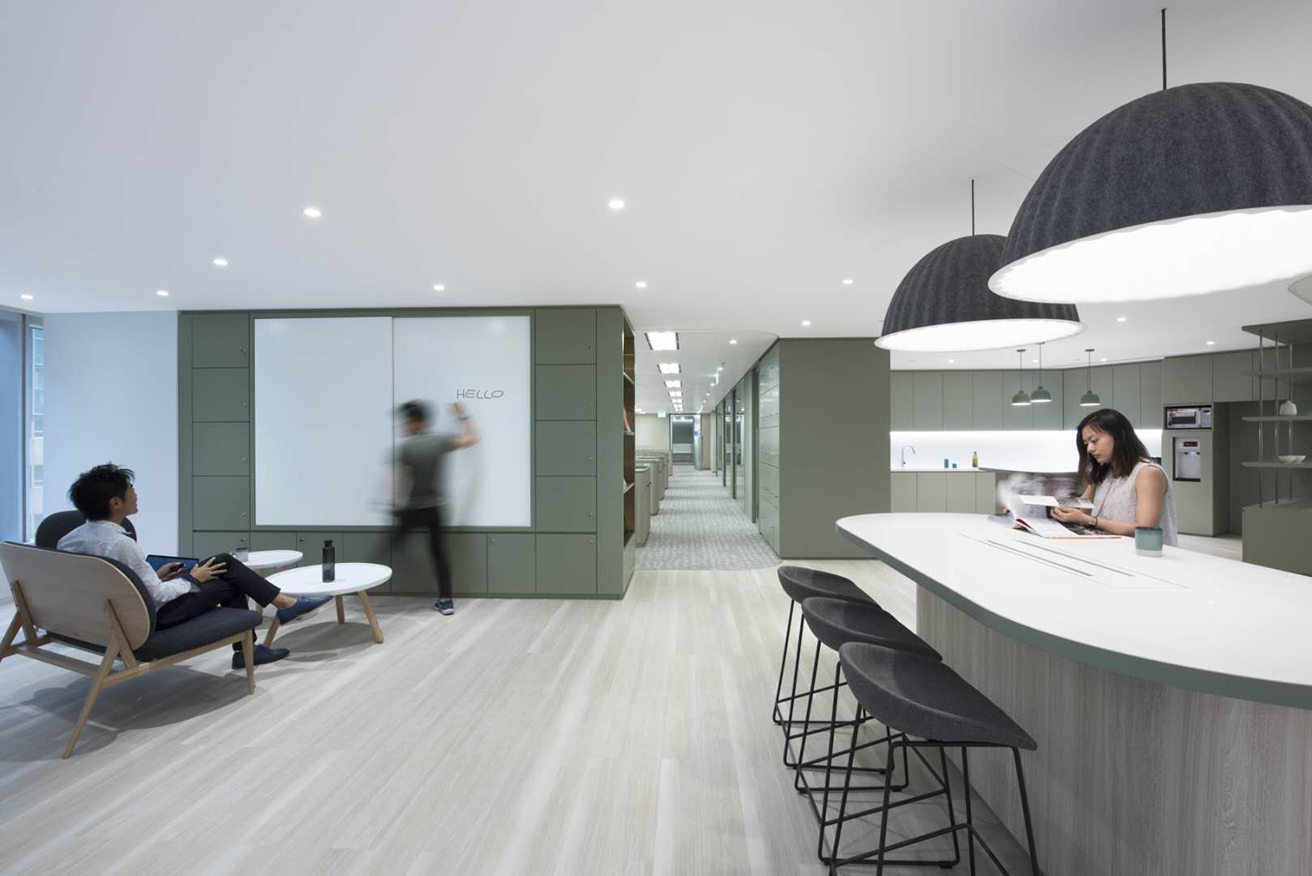 To ensure the different materials, furniture and accessories featured the same hue demanded by the designer, the Mi2 team experimented with multiple color mixes. Through trial and error they succeeded in producing a fluid and balanced visual effect.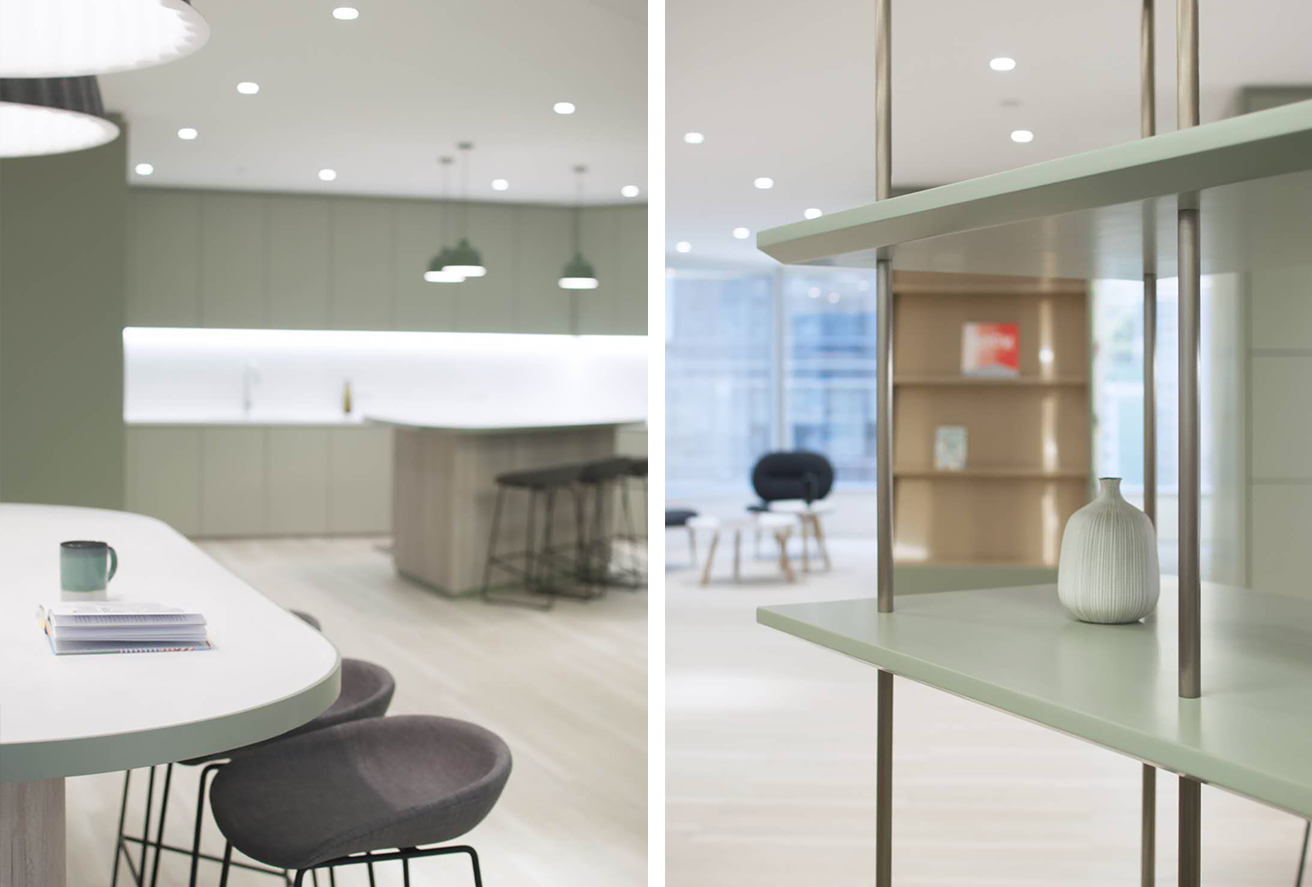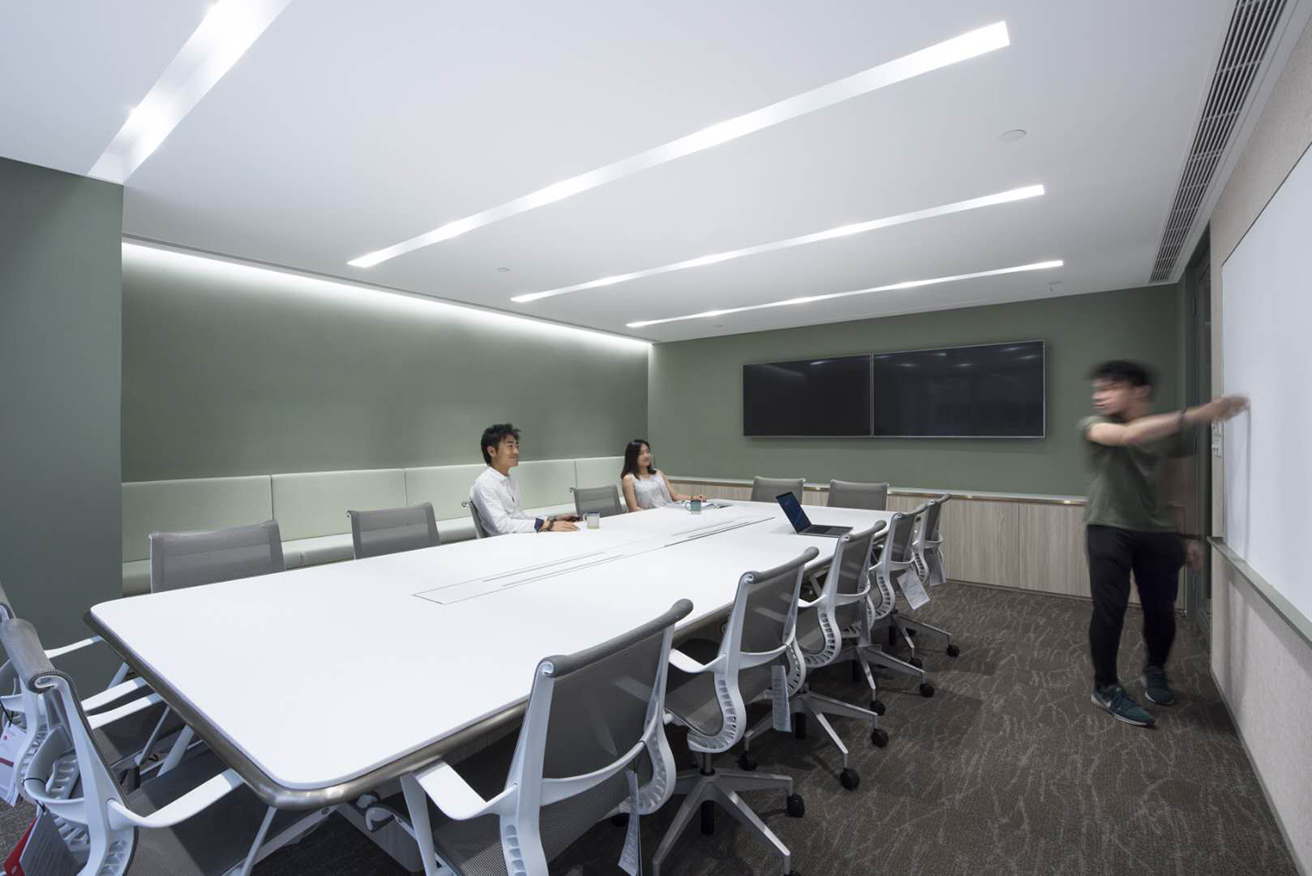 The walls, desktops and cabinets were cast in macaroon green for a cozy and stylish finish.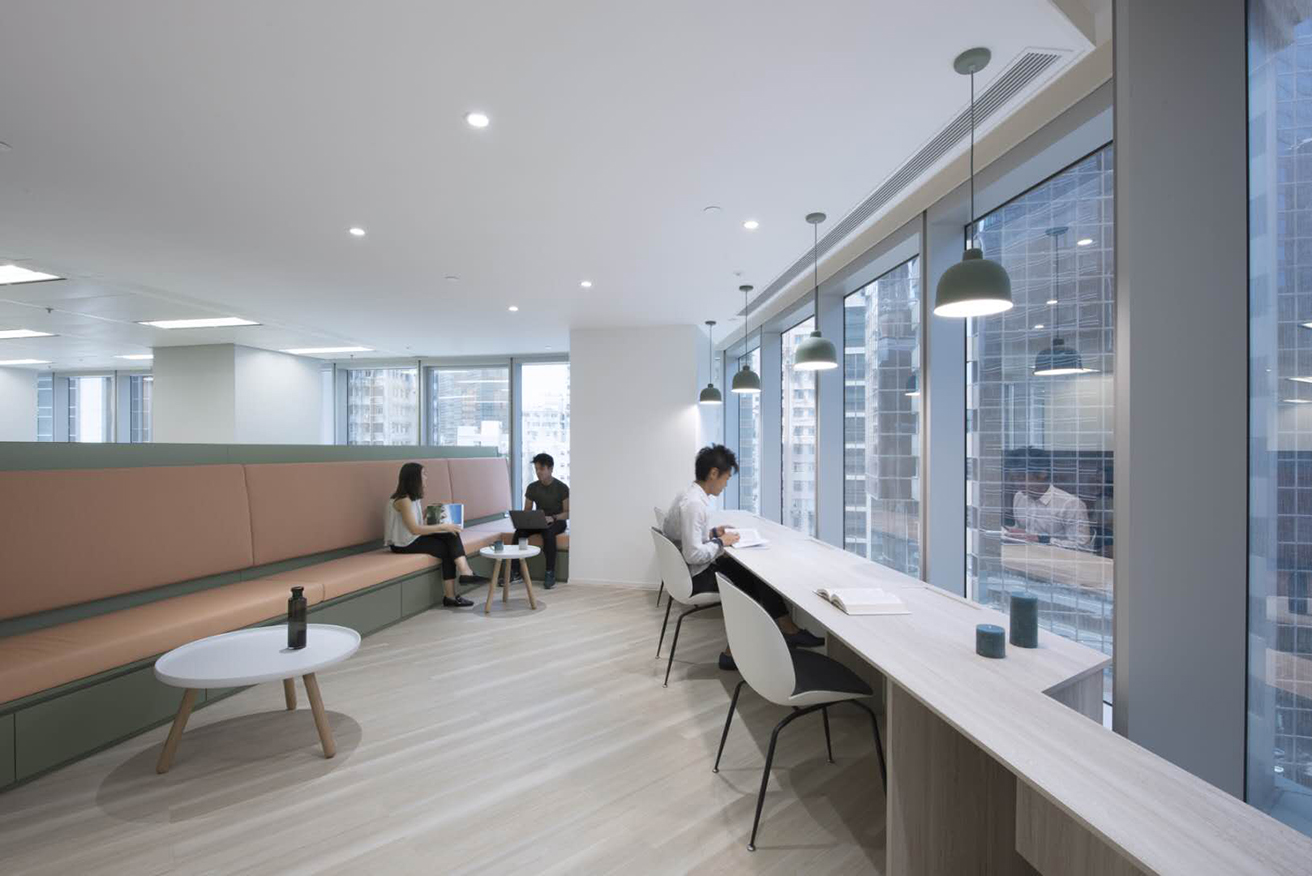 The attractive pale pink and macaroon green scheme transforms the lounge into a charming area. Guests can't help but stay a while to relax in this alluring and comfortable space.
The use of curves creates a sense of accessibility
For a major health insurance company, the key to its commercial operation and development is the trust of customers. An accessible space pleases visitors and helps them gain a better impression of, and confidence in, the brand.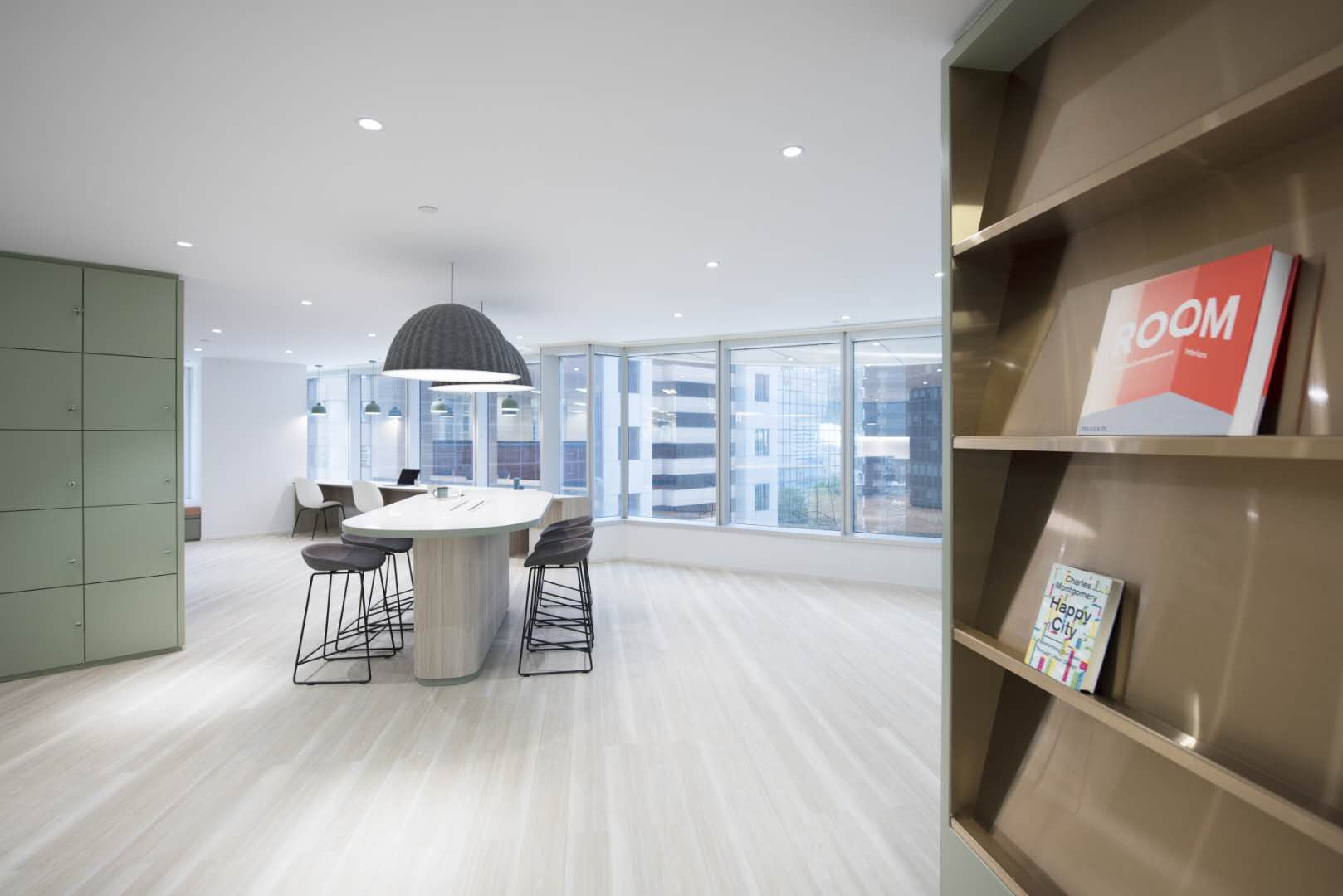 For the careful process of finishing details, curves were subtly applied throughout construction to avoid any sense of conflict.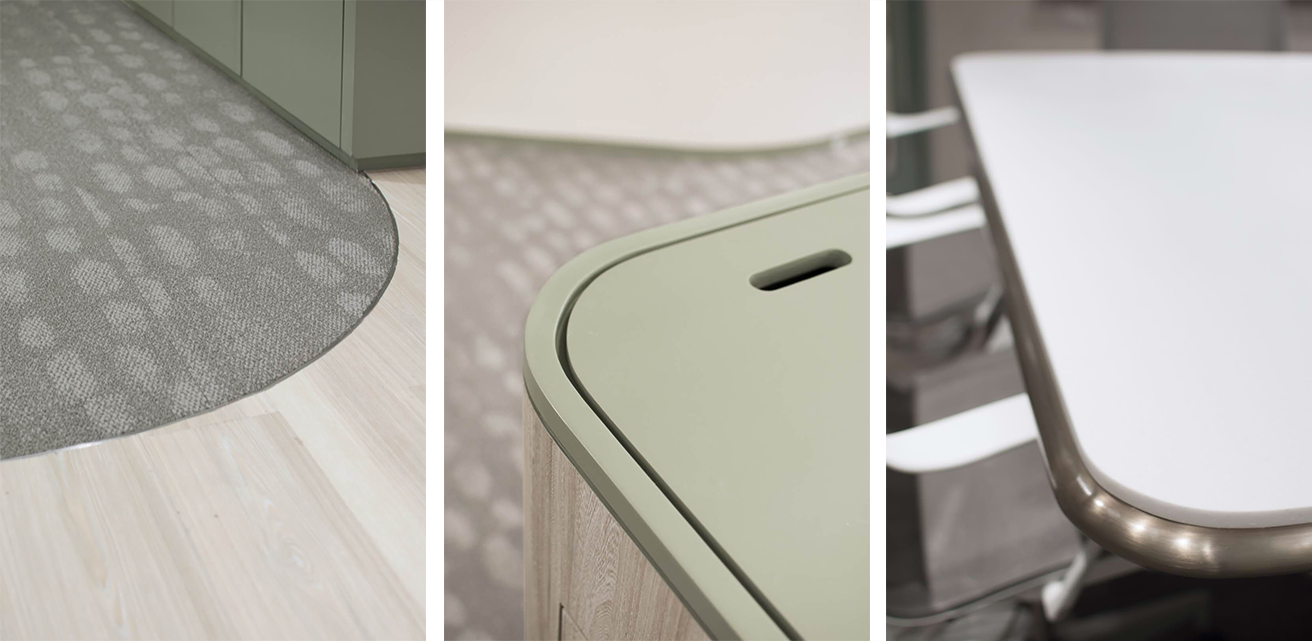 Whether in a chandelier, desk corner or chair, the curve is integrated as a detail, producing an inviting and intimate response.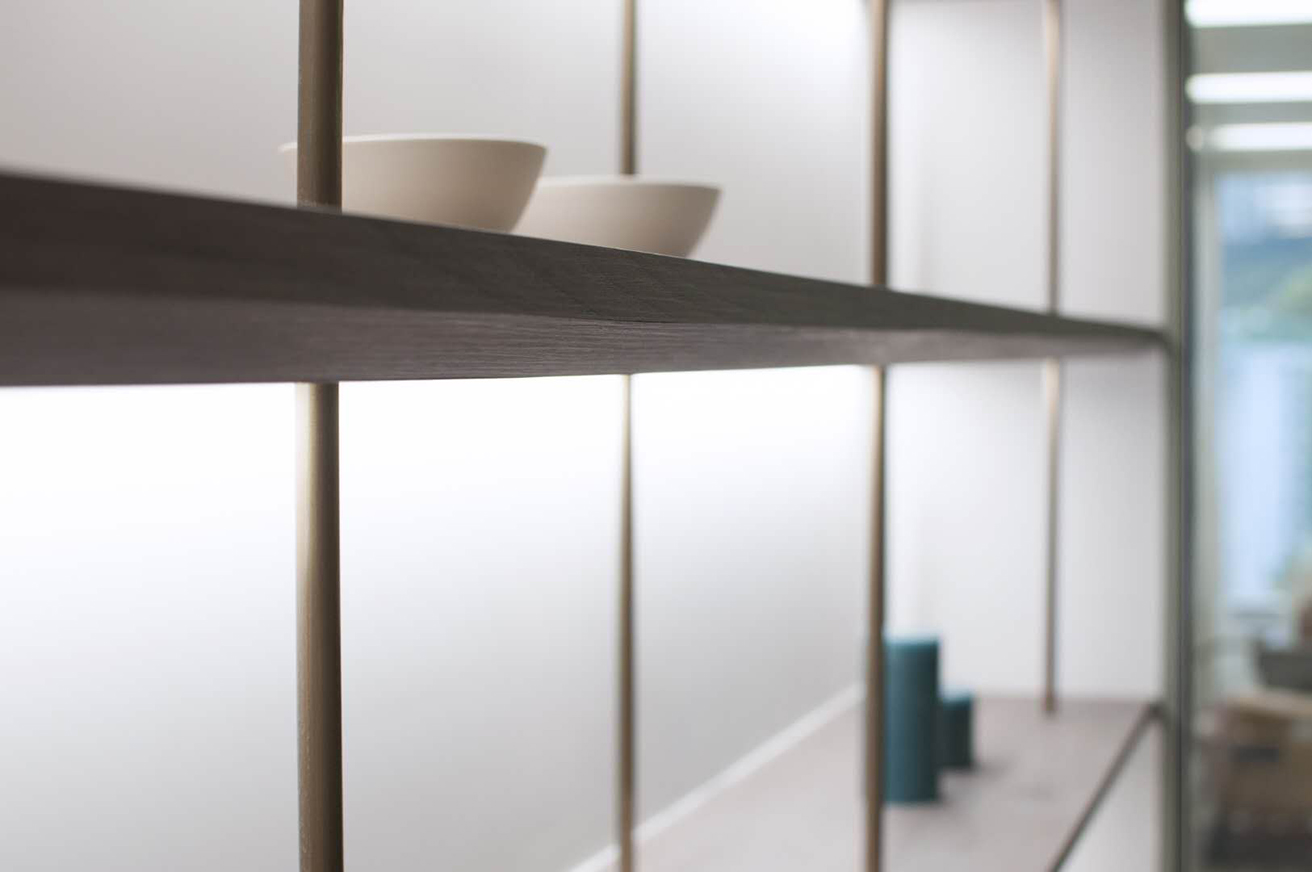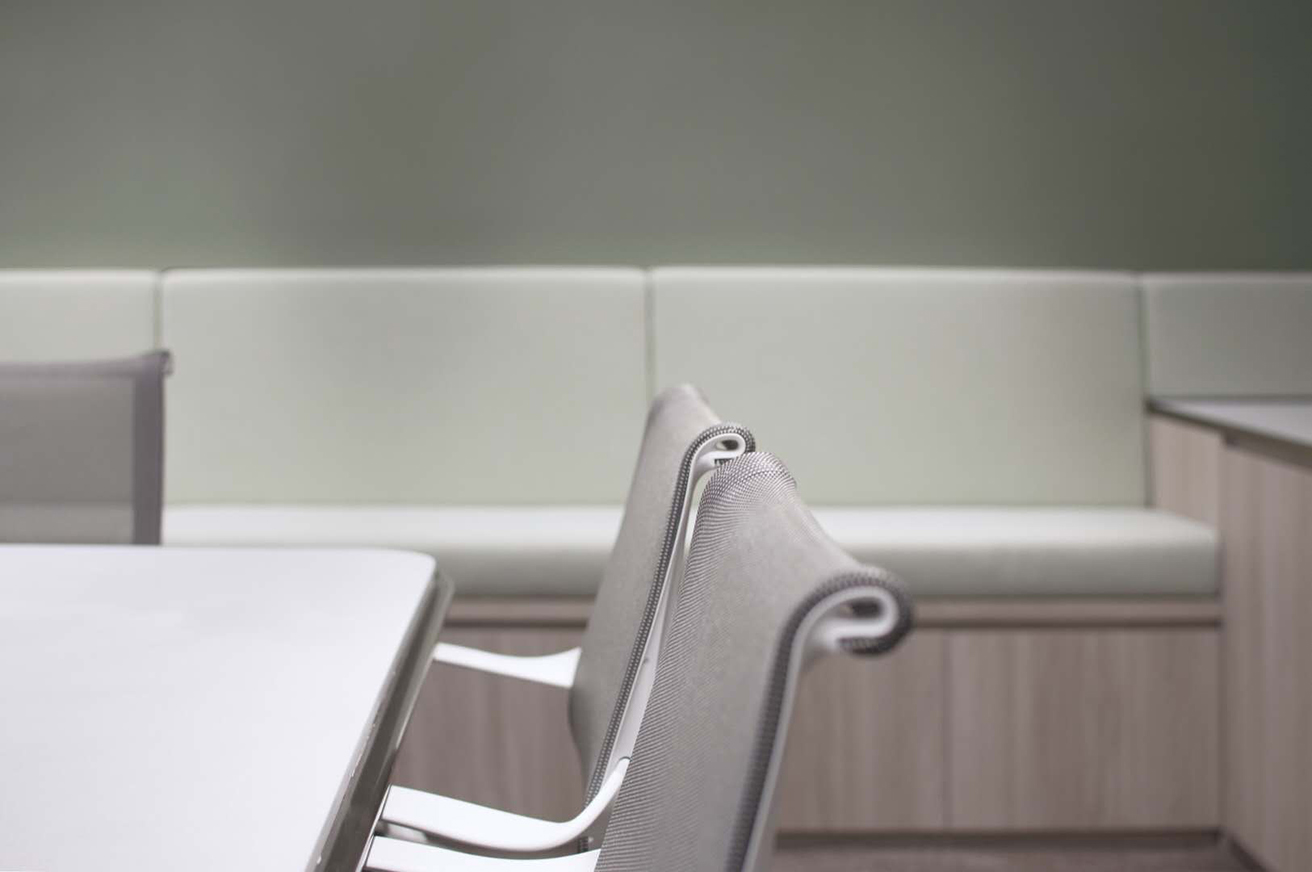 An open-space design makes work a pleasure
Land is precious in Hong Kong, so Cigna's 800-square-meter HQ resolves this constraint with an open-space design.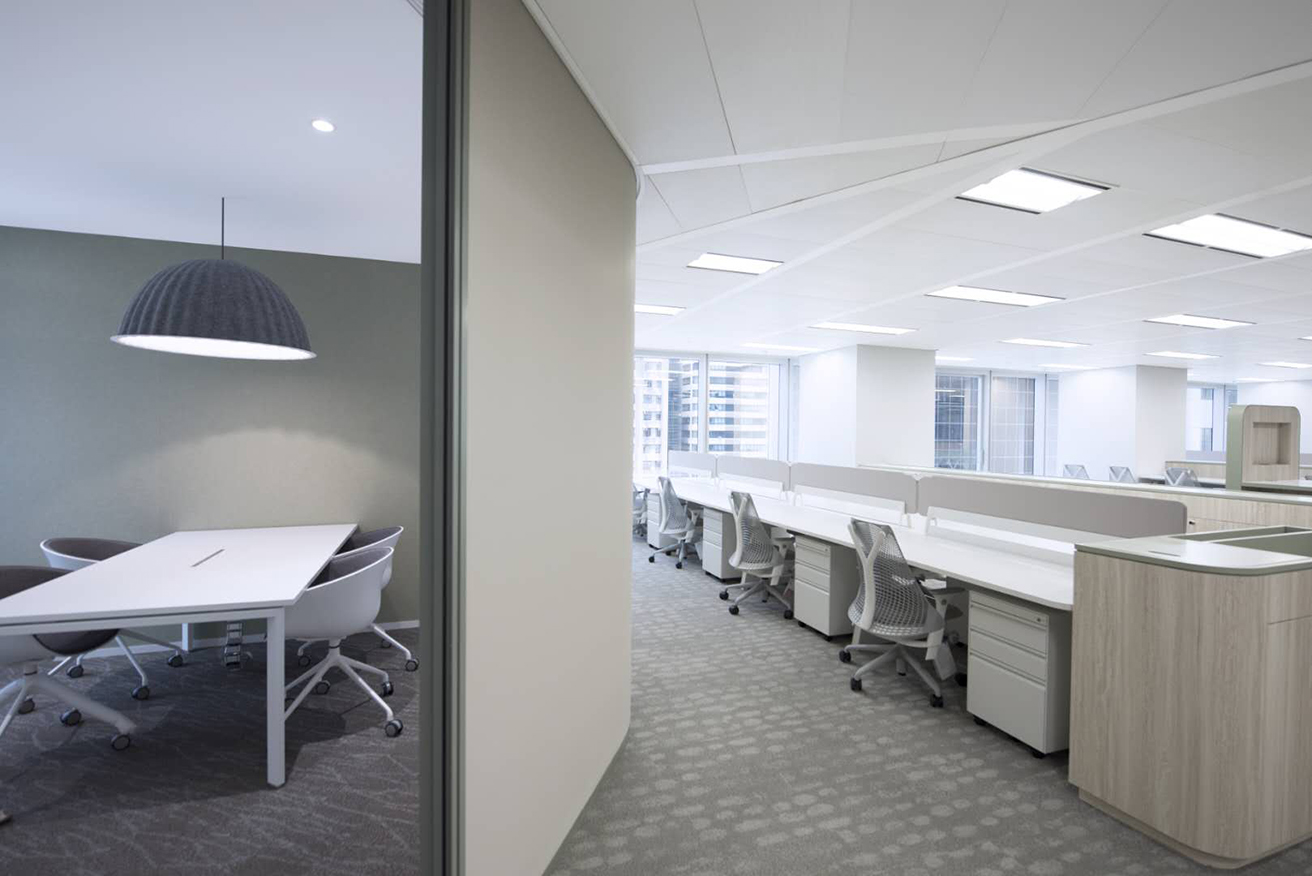 The open design in the main working area subtly highlights the concept of cooperation and sharing.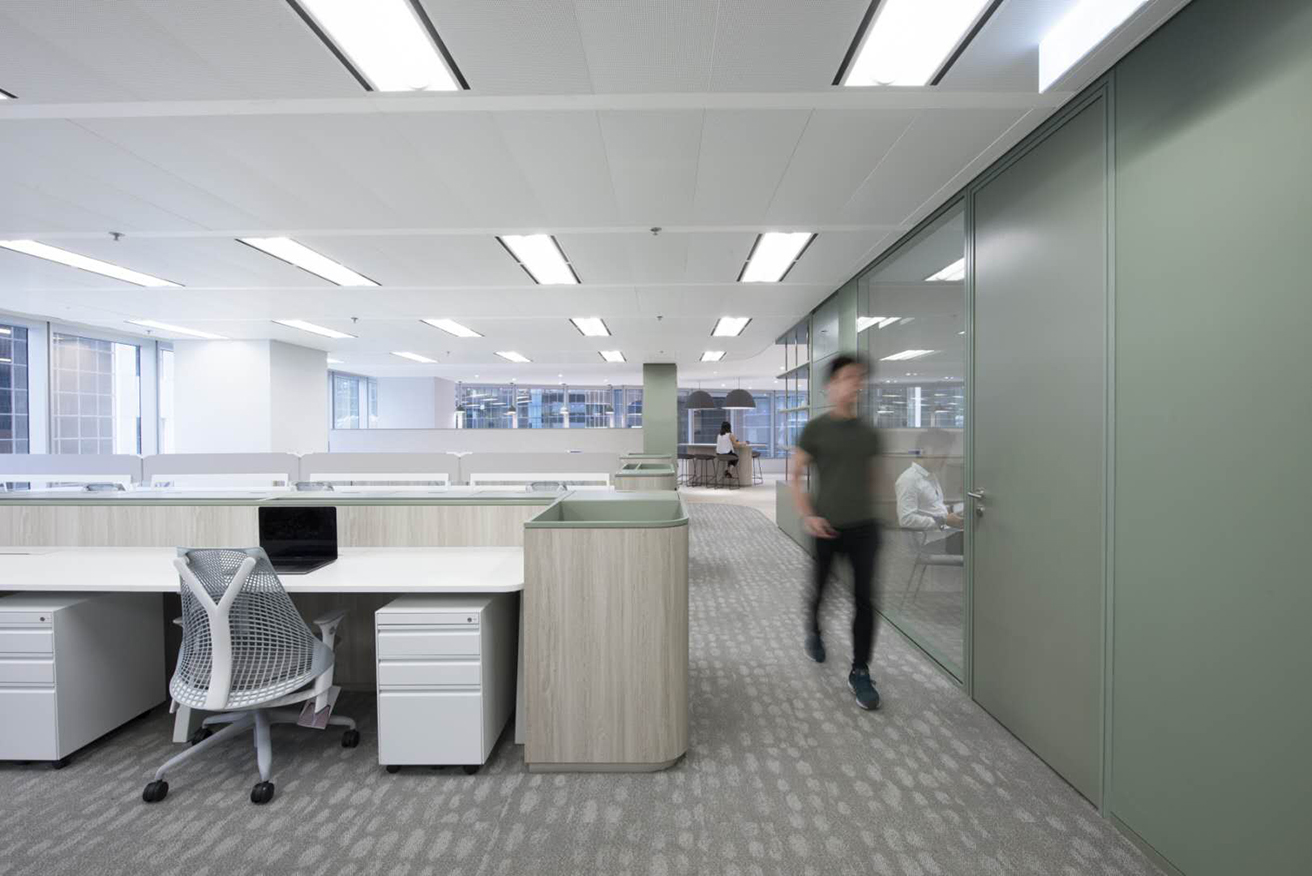 The oversize windows in the lounge area highlight the urban landmark Lee Gardens as featured scenery. During relaxed times employees can take in the views and appreciate the exclusive Causeway Bay location.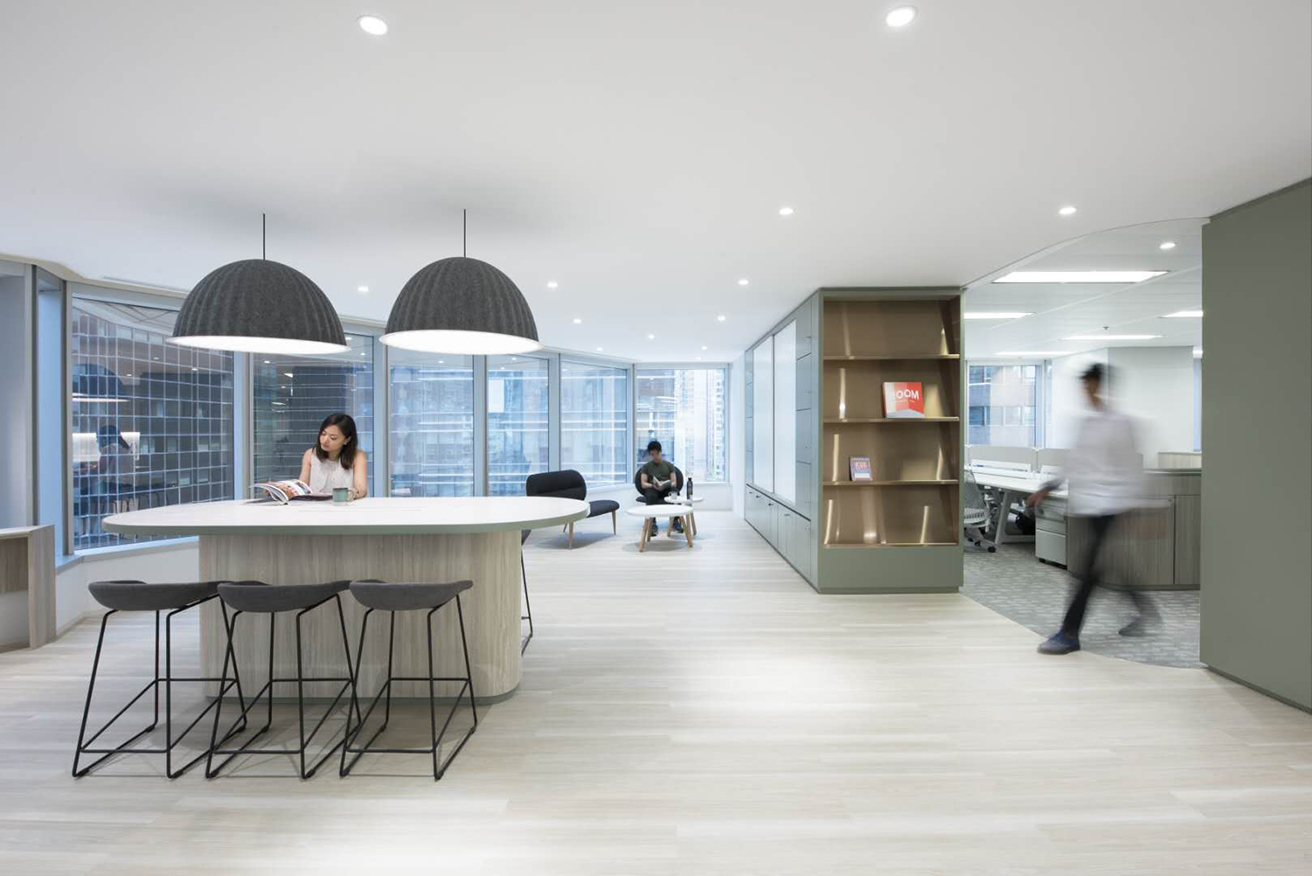 Designer: Bean Buro
Project Management + Construction: Mi2
Photography: Bean Buro