Qeelin is a high-end jewelry brand under Kering, a global luxury boutique group; The name is coming from Qilin, the goal of harmony in all things is a key concept in traditional Chinese culture and runs through all of Qeelin's collections. Each piece is forged from this heritage, and imbuded with a contemporary style. As Qeelin's most iconic collection, the Wulu range focuses on the symbolic meaning of the Chinese gourd. This collection's elegantly simple and fluid lines are inlaid with shimmering diamonds to ensure it belongs at the very height of Qeelin's philosophy.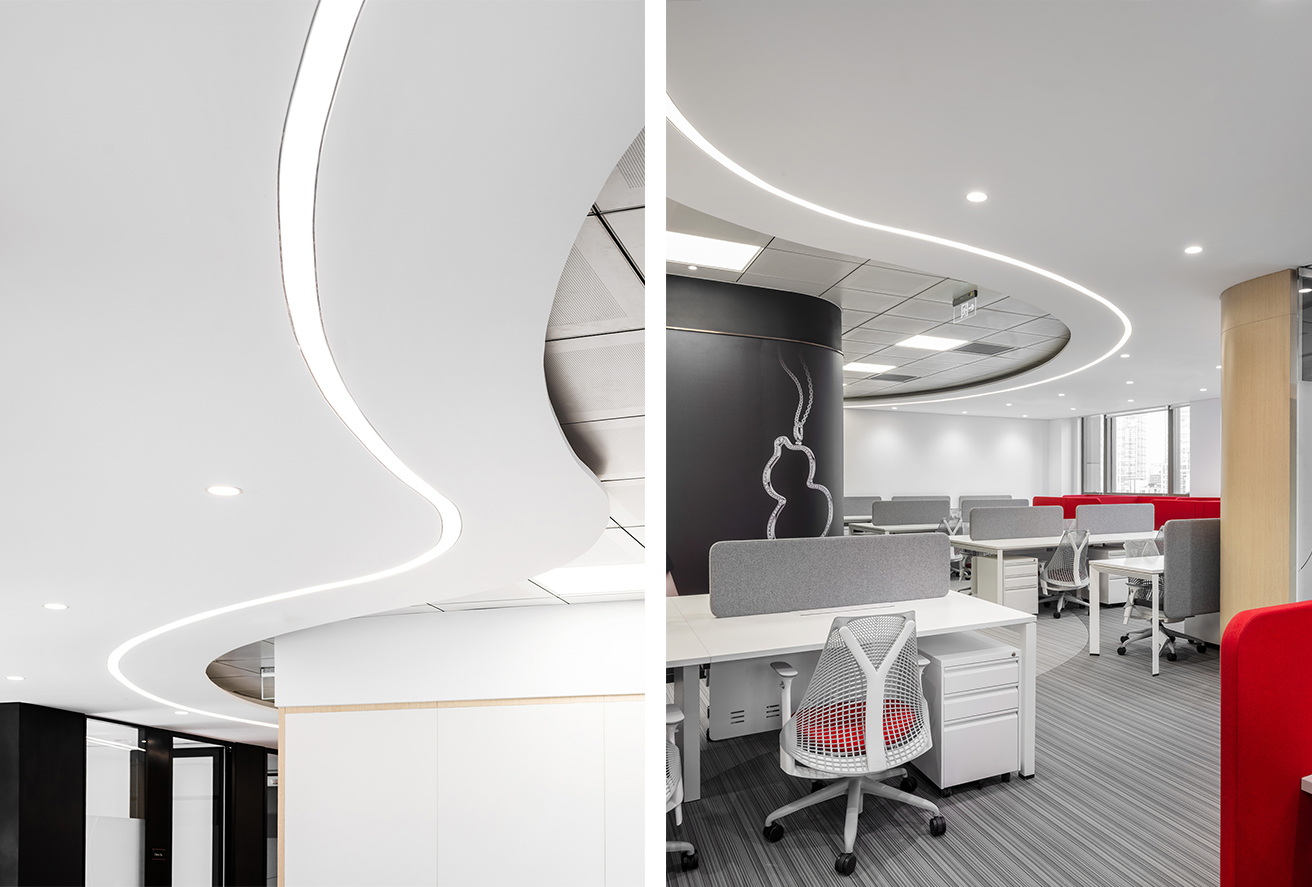 The inspiration has been carry on when Mi2 start the design for Qeelin's China headquarters office in Shanghai.
The designer used smooth lines inspired by the bottle gourd throughout the whole space in the ceiling light strips and the joins on the floor. The lines leads the continuity to the space and create multi-angular, to relieve the tension of the space.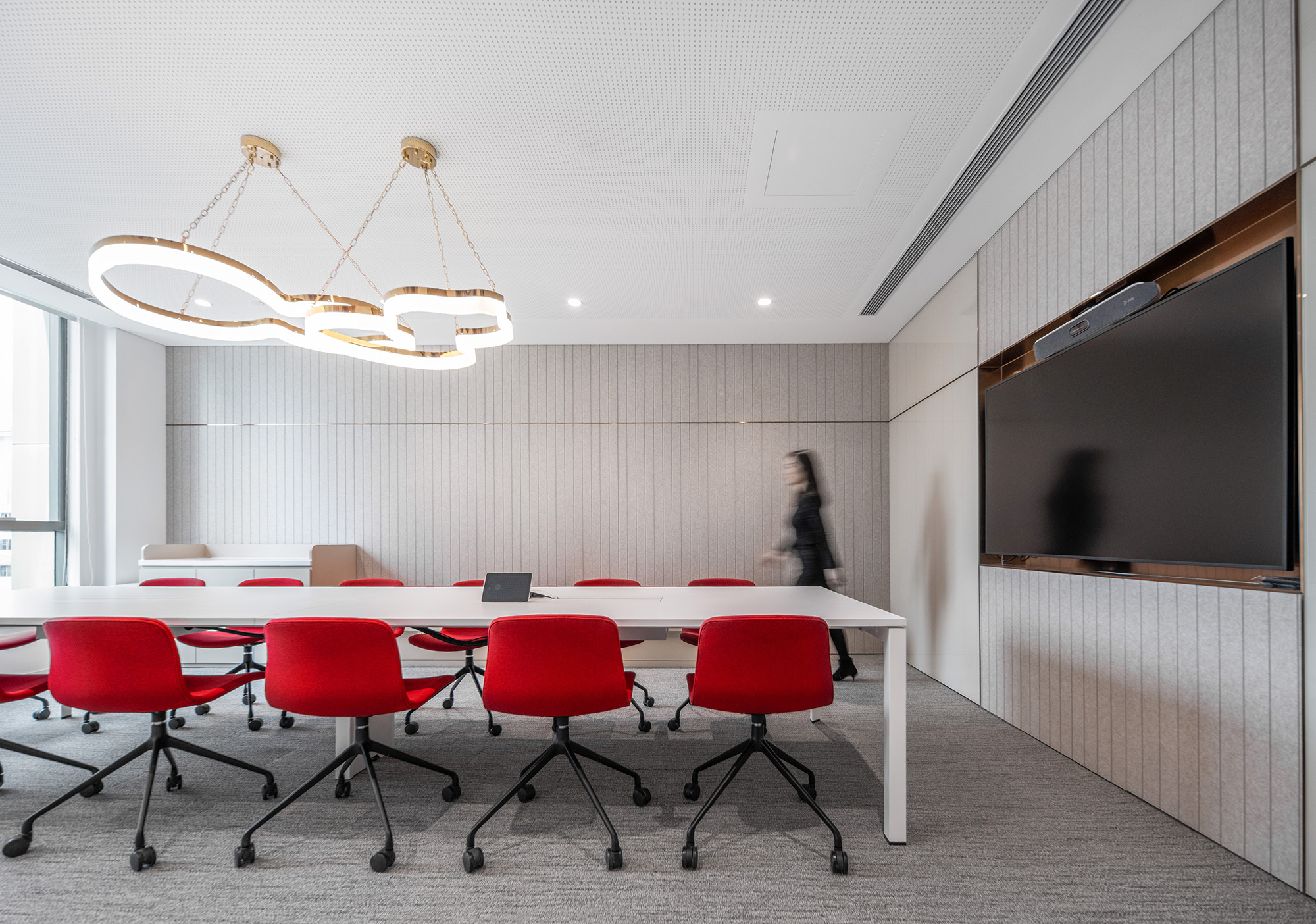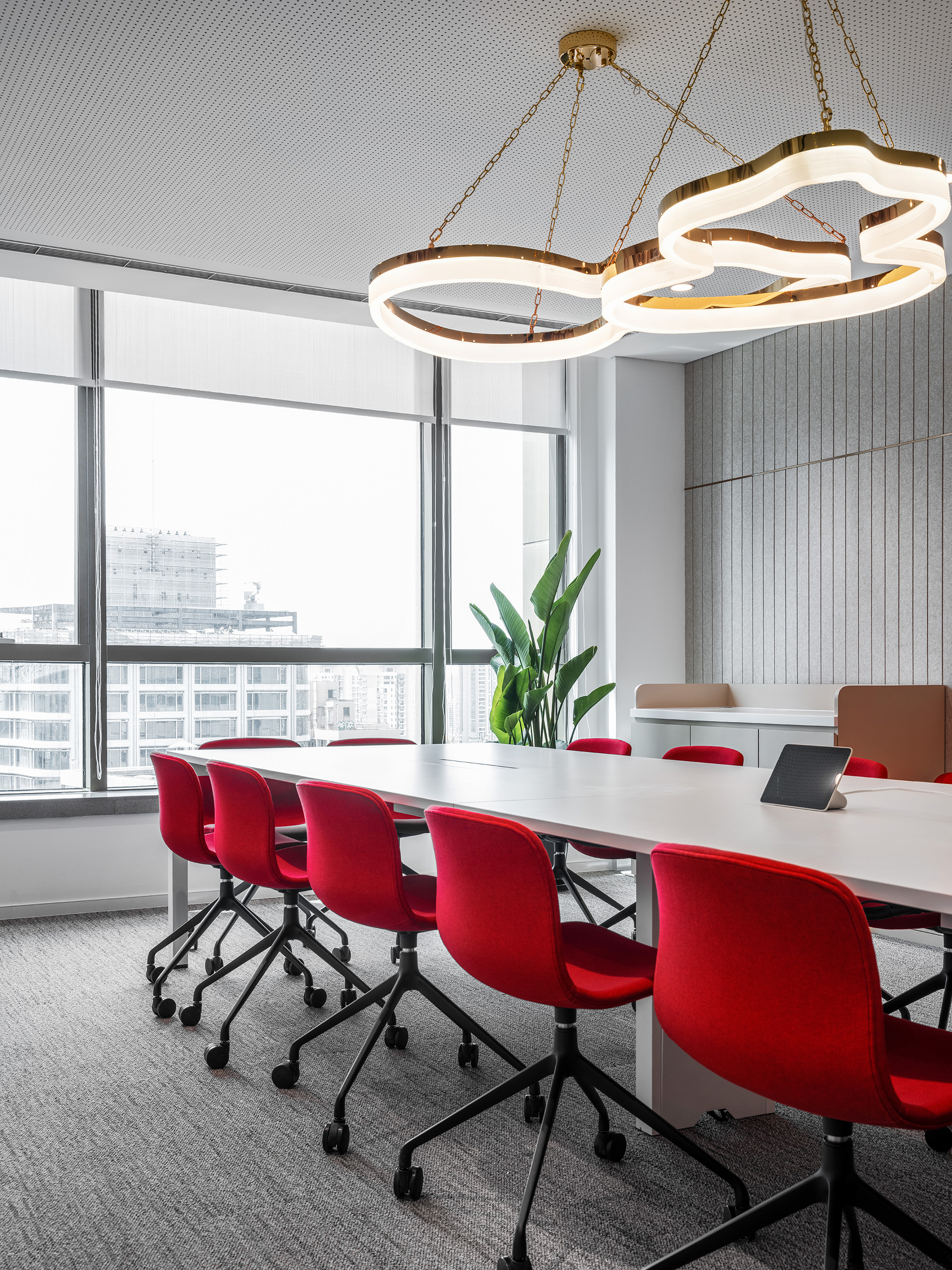 The overall space presents a modern simple style, clean and elegant. This Wulu motif repeats throughout the multi-functional space, Exquisite gourd details become the finishing touch of space. A striking ceiling lamp in the meeting room is an exact copy of the double gourd necklace from the iconic collection. To reproduce this distinct and exact look, the whole lamp and even suspension chains were delicately custom-manufactured.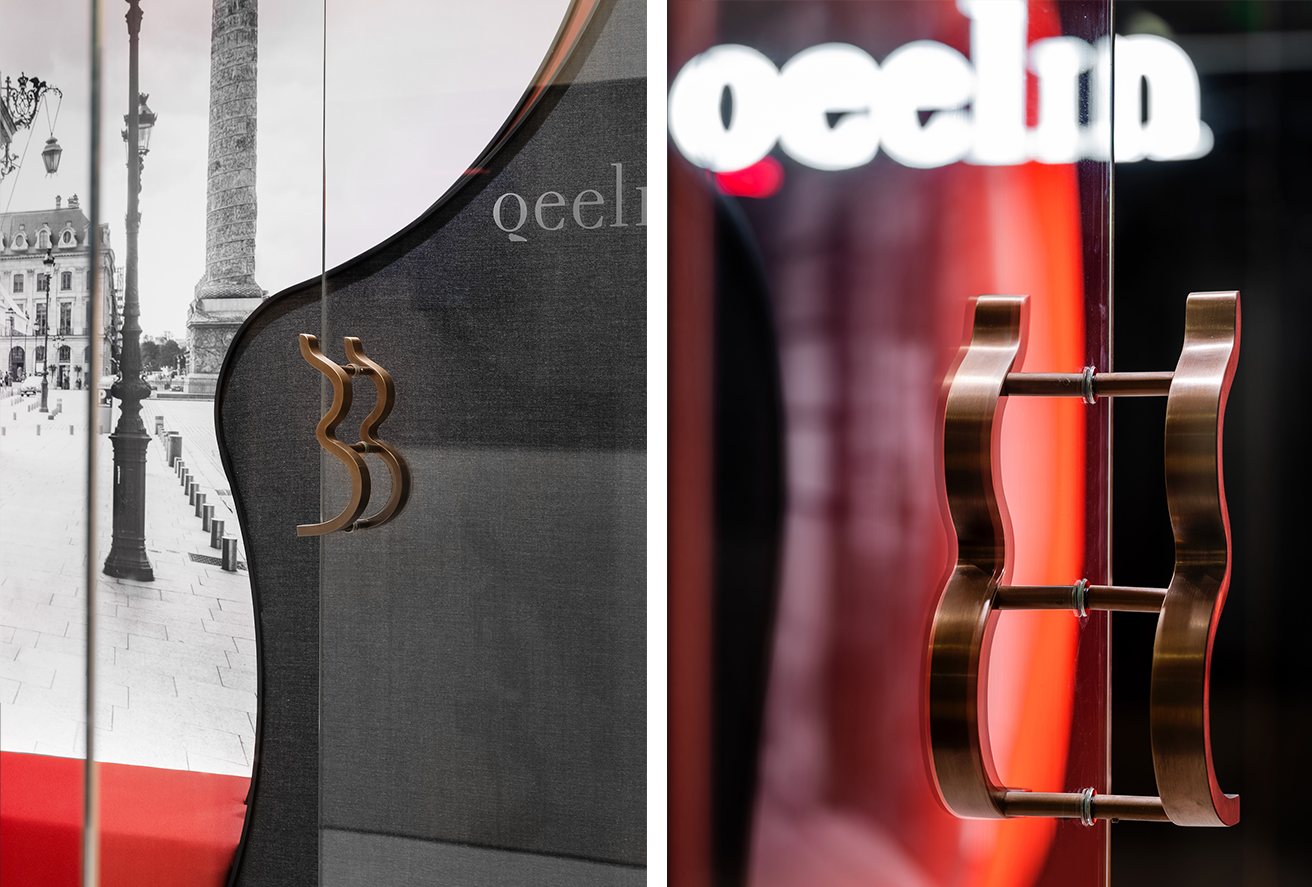 The door handle of the front entrance has a unique shape, and such exquisite detail design improves the sense of quality of the space.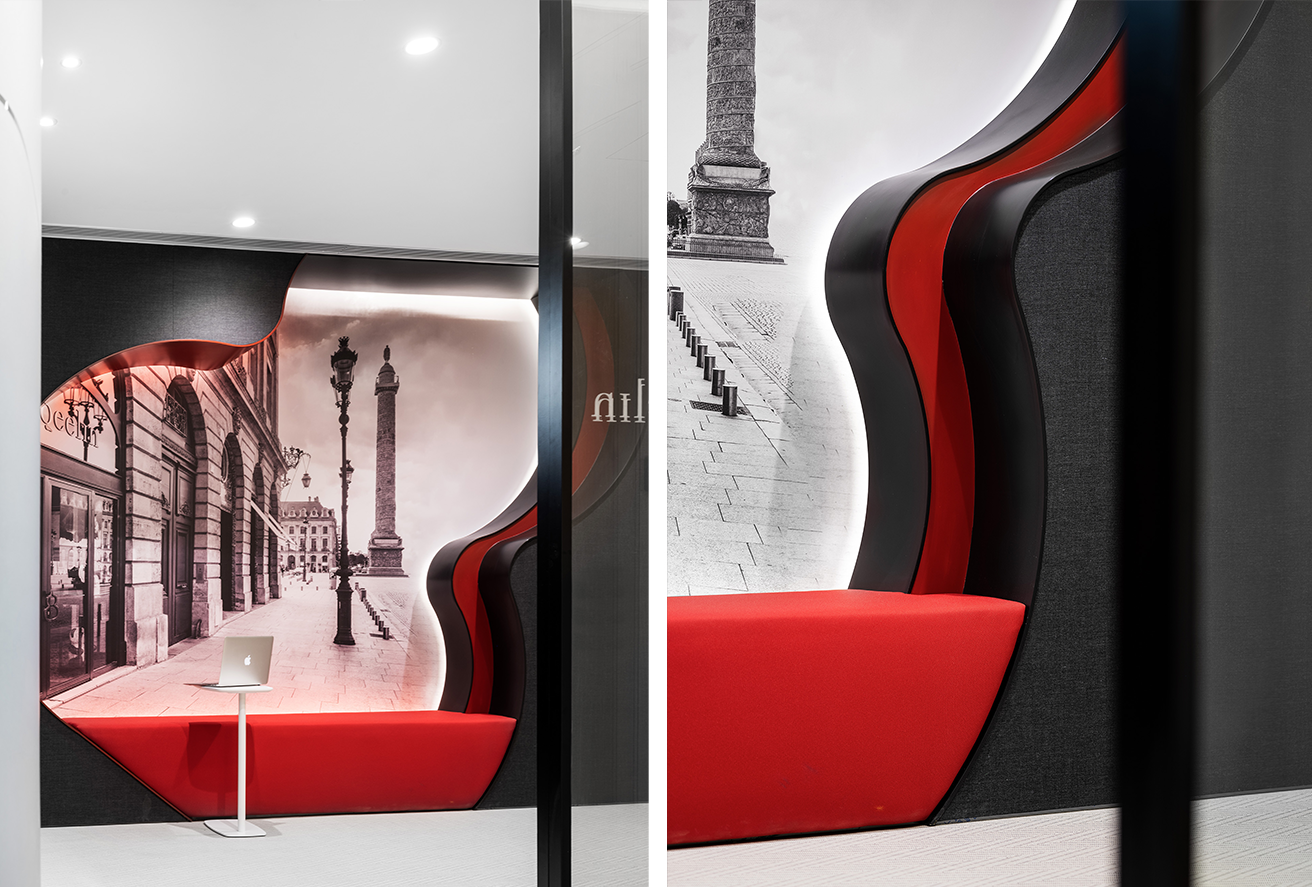 Another interpretation of the gourd element can be found at the front entrance, where a bench is inlaid into the wall. The creative alignment of the wall's contours adds variation to the space and flaunts the beauty of abstract outlines.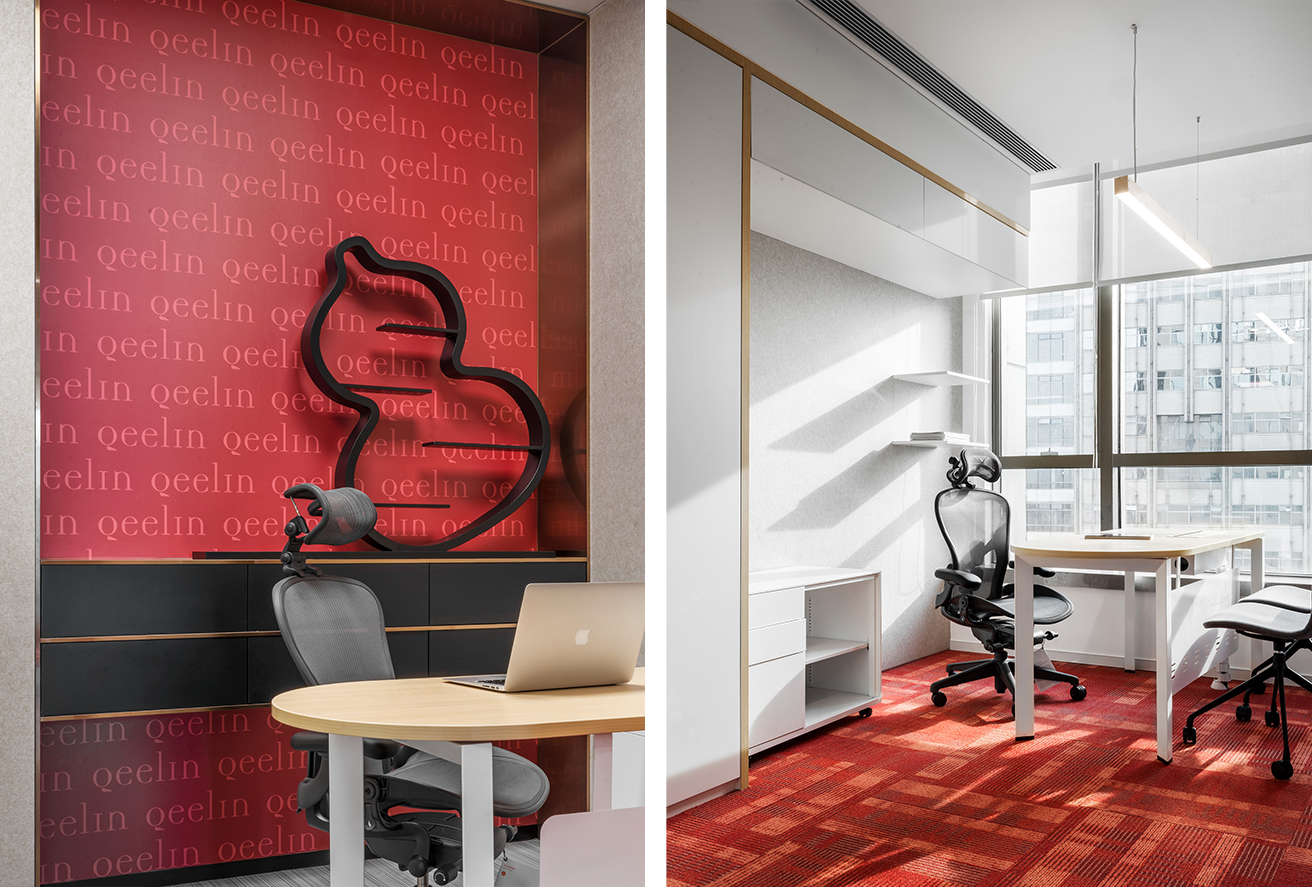 Ancient eastern wisdom is the cultural foundation of this brand, which is why Mi2 looked to traditional elements for their choice of materials, colors, and designs. For example: the use of the classic black-and-red combinations and also the striking silk-textured wallpapers. Meanwhile, sound-absorbing felt and vinyl flooring are small touches to meet the needs of modern aesthetics and practicality. While the treasures that created Qeelin's success rely on deep-rooted Chinese values of harmony, Mi2 has also stuck to the established wisdom of ancient philosophy to create these striking interiors. From east to west, ancient to modern, contrasting elements have finally come together to create balance to the world of the working space.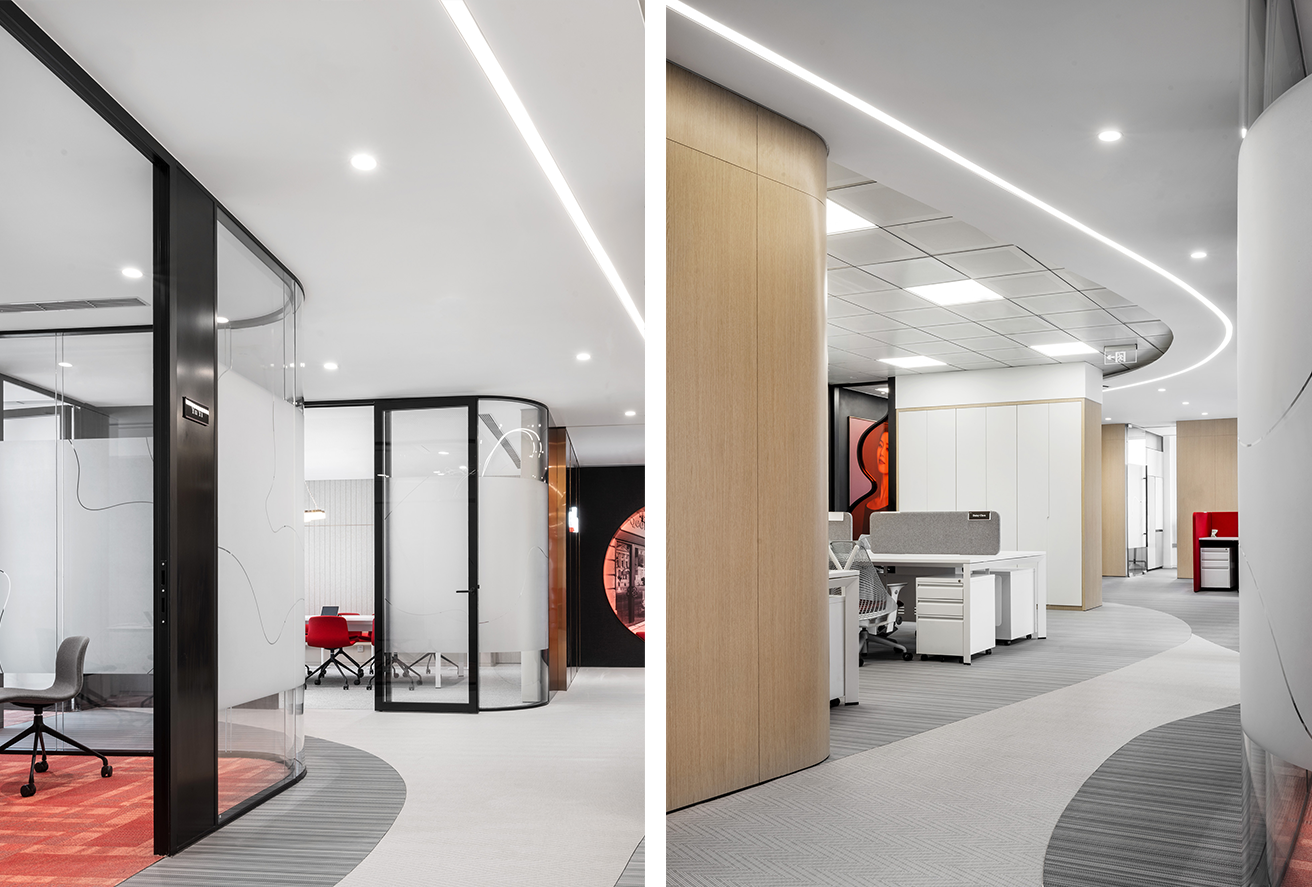 Client: Qeelin Trading (Shanghai) Co.,LTD
Project Team: Huimin Xie, Harry Hu, Serena Zhang
Scope of work: Interior Design, Build Work
Photographer: Boris Shiu