The Mi2 team has created yet another unique retail space: a flagship store for sportswear giant adidas, whose brand values we truly understand, at one of Singapore's most prestigious shopping landmarks, Marina Bay Sands.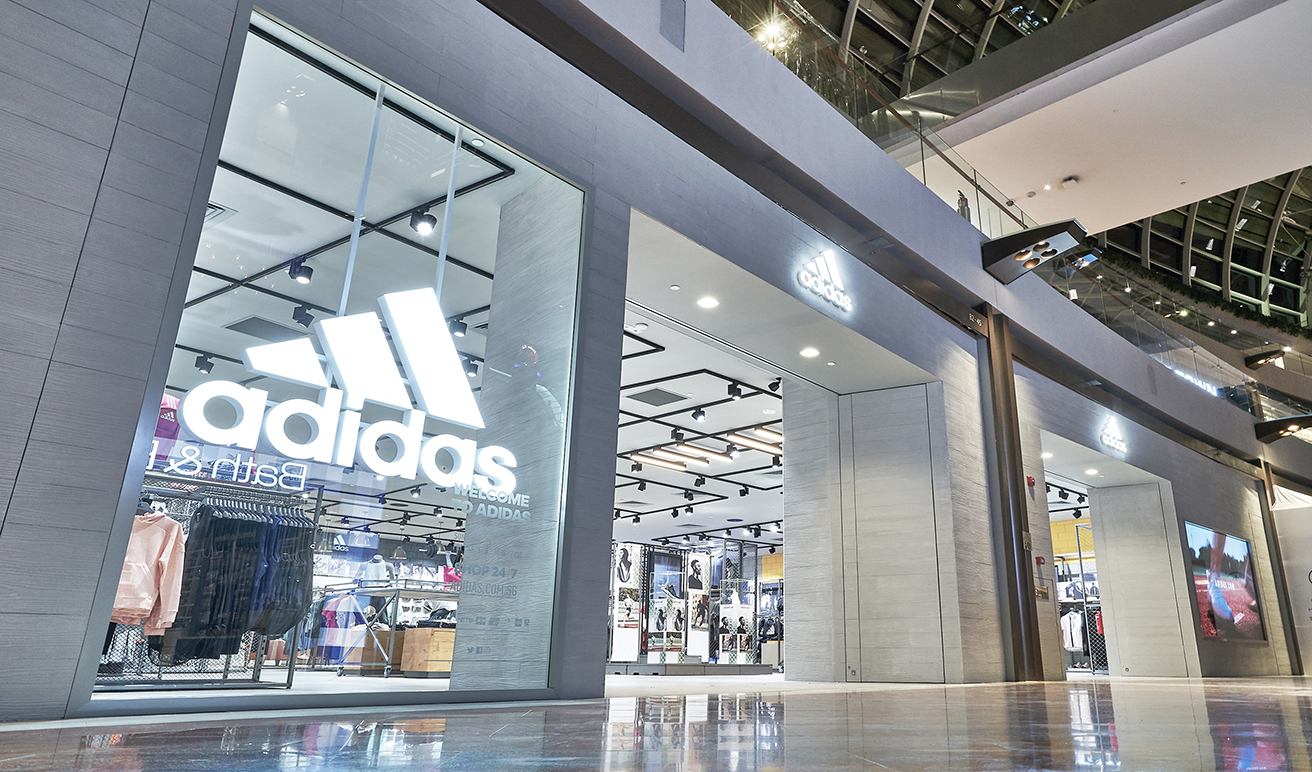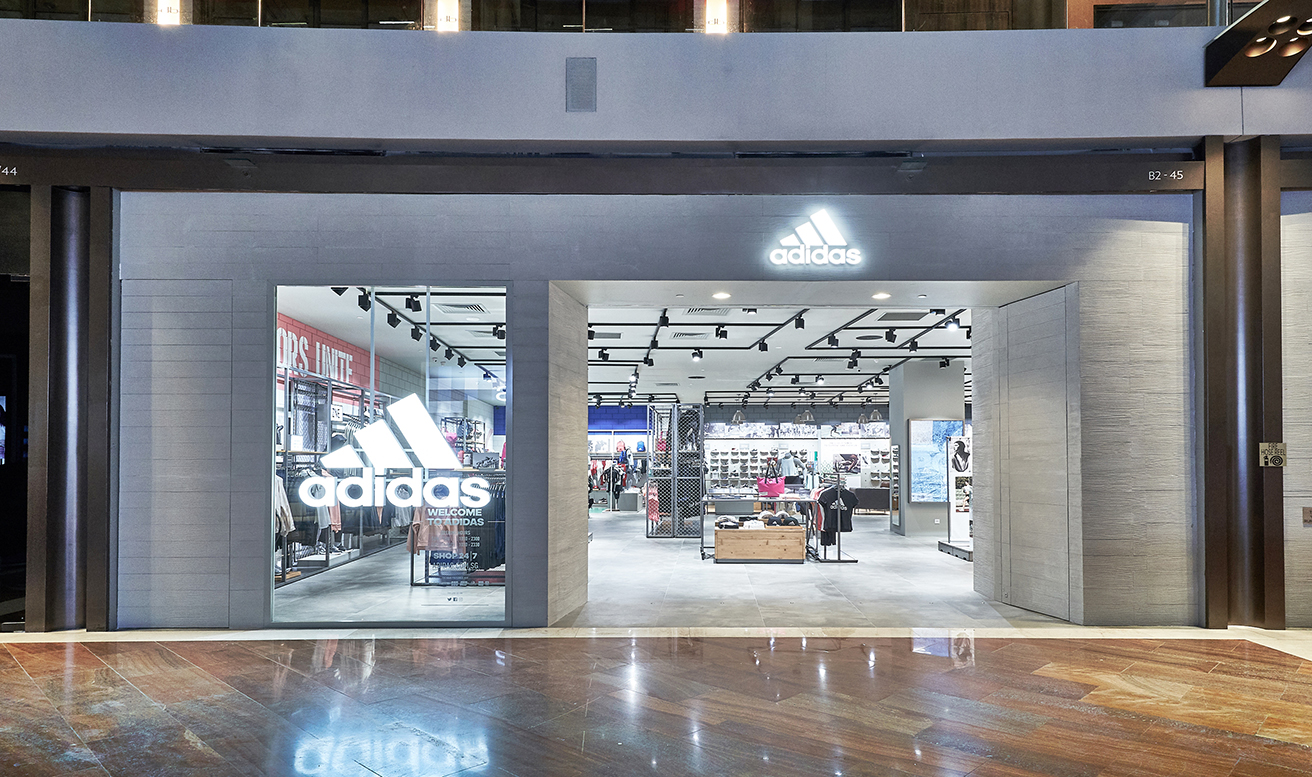 The adidas outlet at Marina Bay Sands is a brand-new flagship store, covering more than 600 square meters. The design concept captures the feeling of being in a sports stadium, embodying the brand's youthful and dynamic spirit.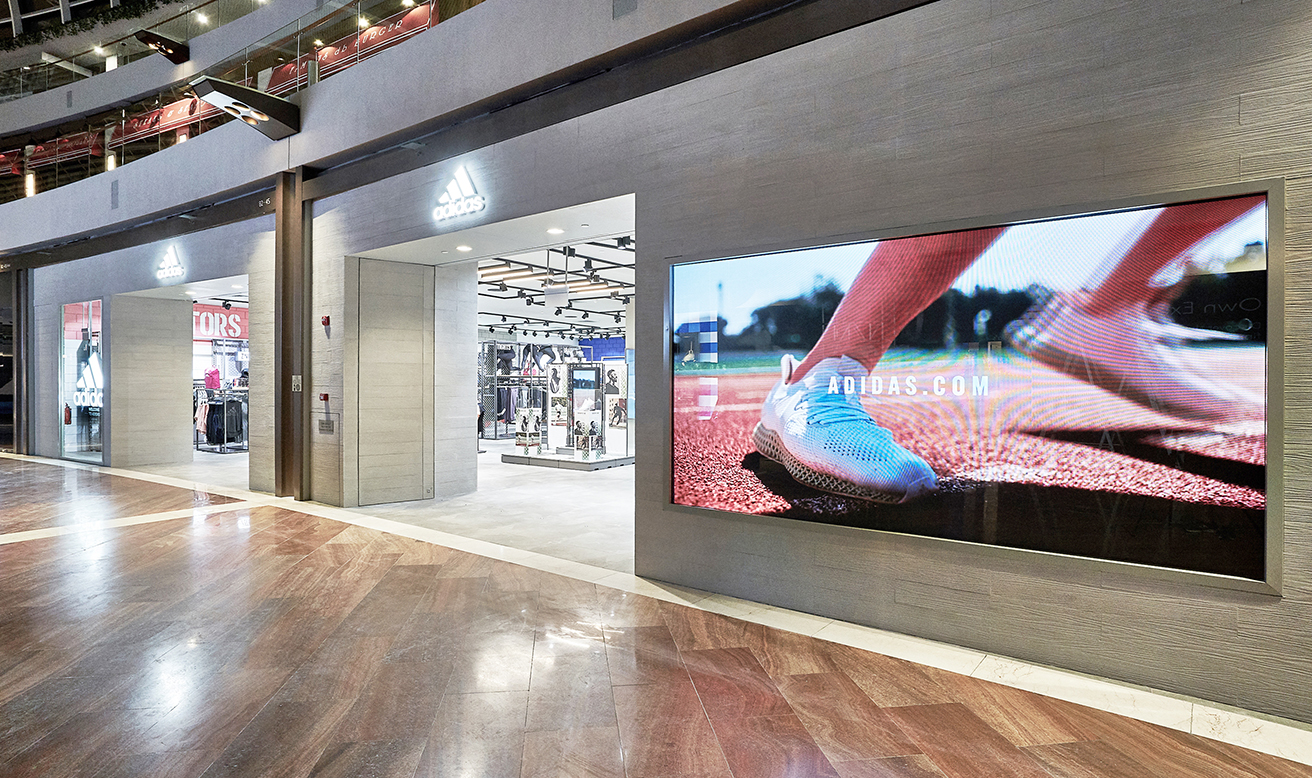 Mi2 oversaw the entire design concept, project management and construction of this large and challenging retail project. Perhaps the biggest hurdle was the short time-frame - two weeks less than a normal renovation. The new shop also had to meet strict fire safety standards, as well as living up to the standards of one of the world's leading brands, and one of the region's most iconic shopping malls.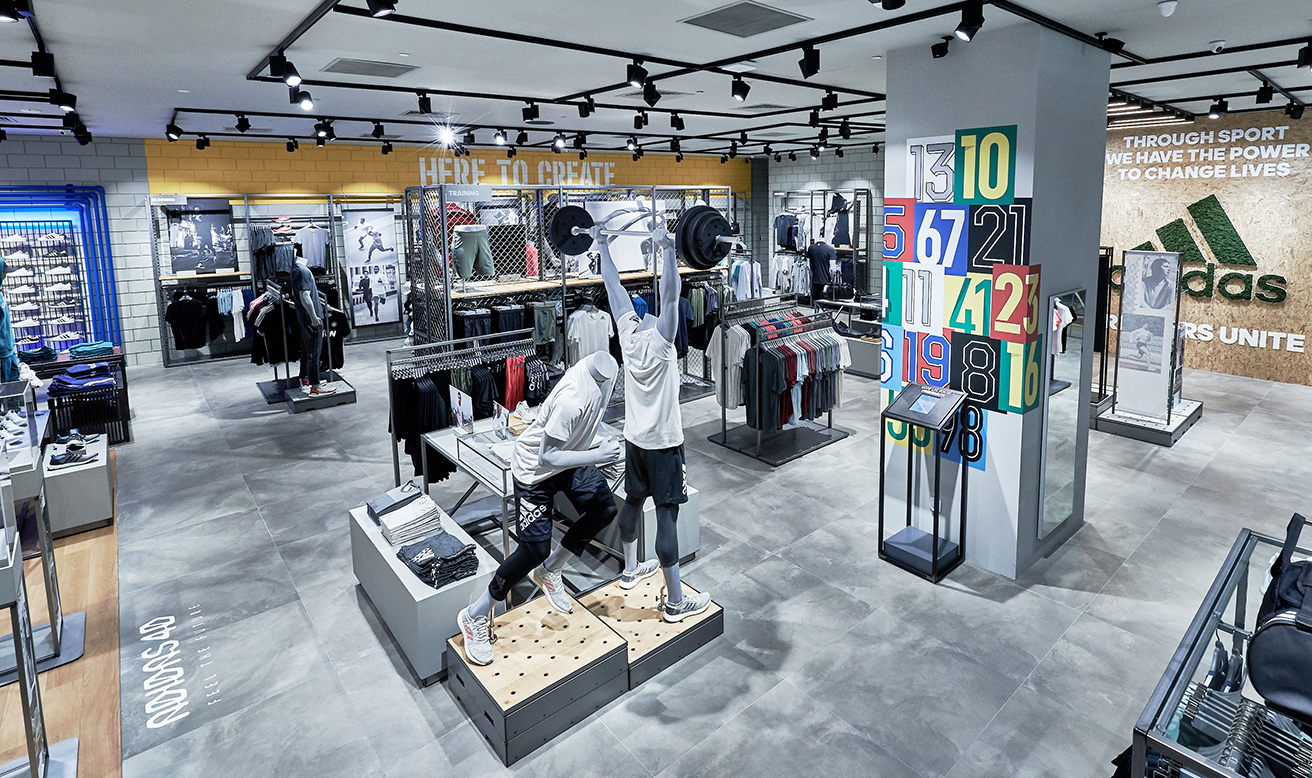 As one of the best-known sports brand in the world, adidas does not compromise when it comes to quality. The Marina Bay Sands, one of the landmarks of Singapore's skyline, also has its own exacting specifications for retail stores in order to keep their demanding customers happy.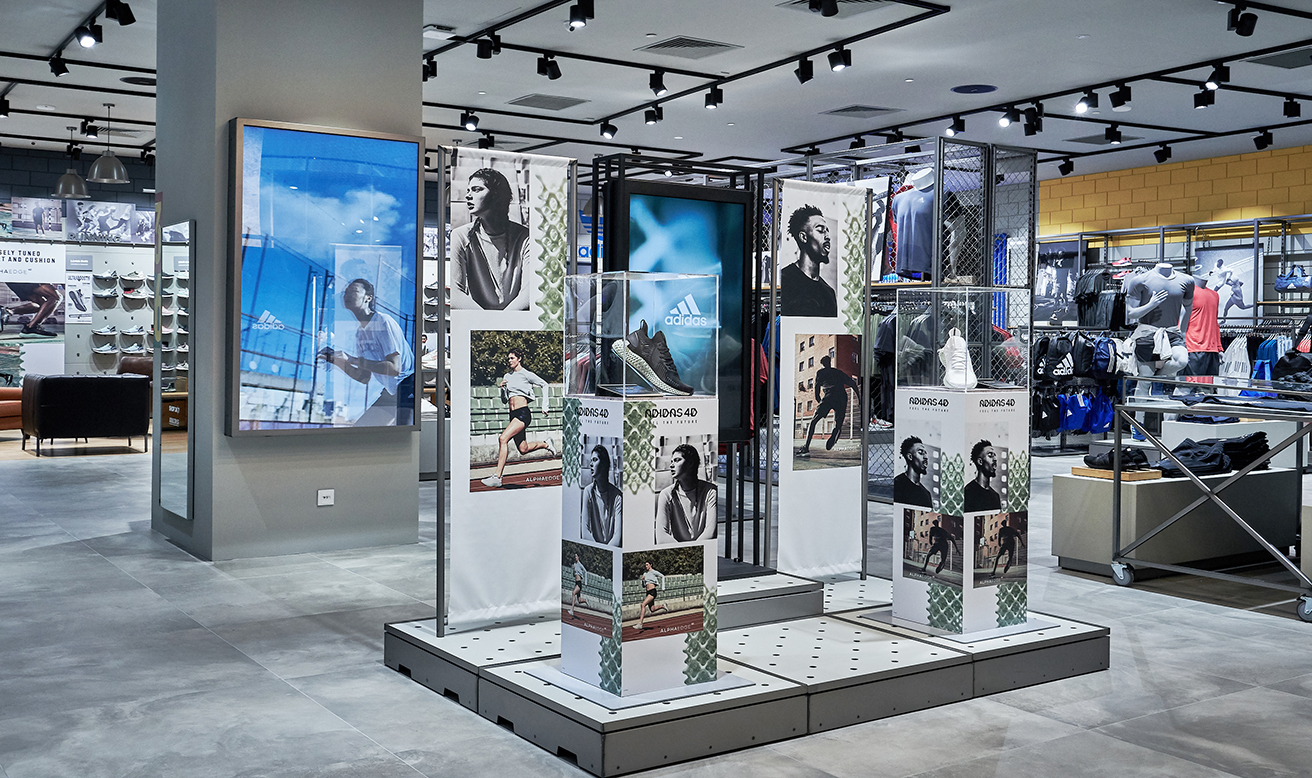 Mi2 completed this challenging and exacting project within just six weeks. Through professional work and first-class coordination, the team succeeded in living up to the adidas' strapline: 'Impossible is nothing'.
Mi2 delivered the project successfully, bringing a new retail space to Singapore that lives up to both the design concept and the requirements of the client.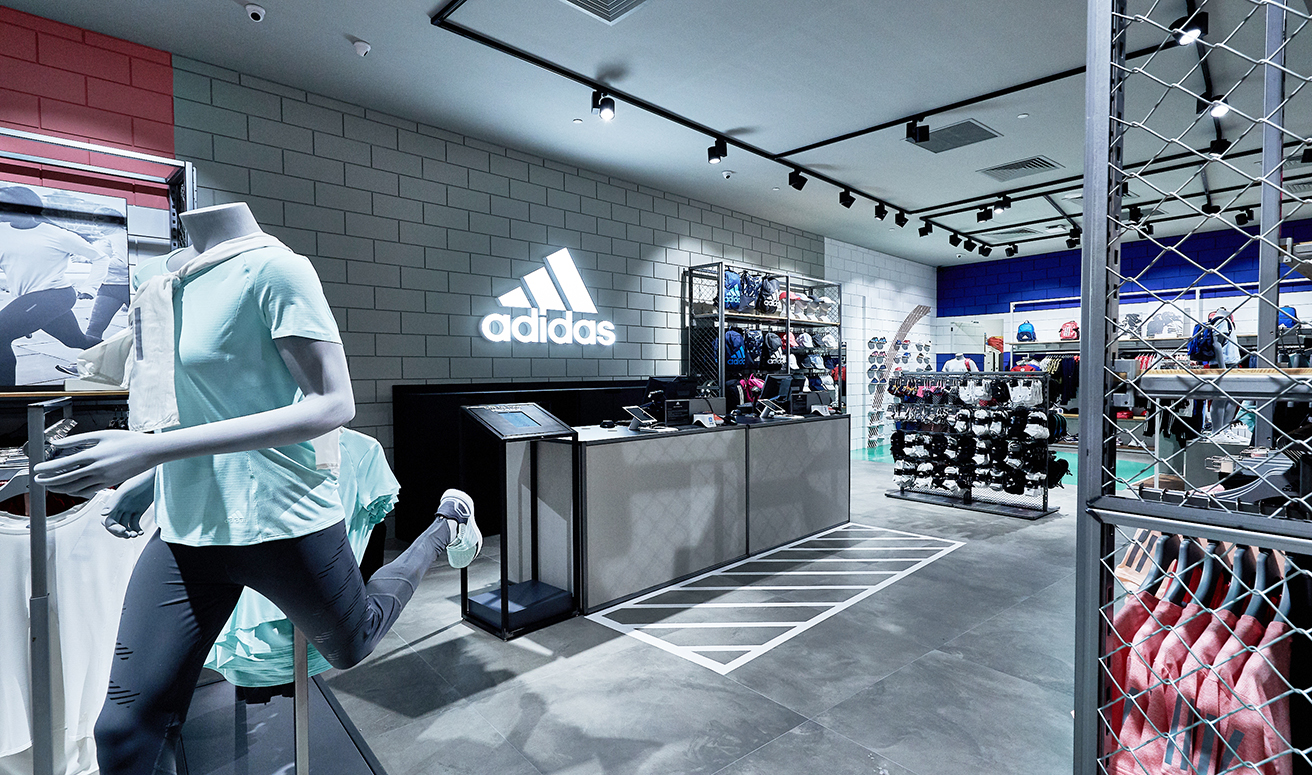 Details such as bare brick walls and chain-link fences create a stadium vibe that is both original and atmospheric.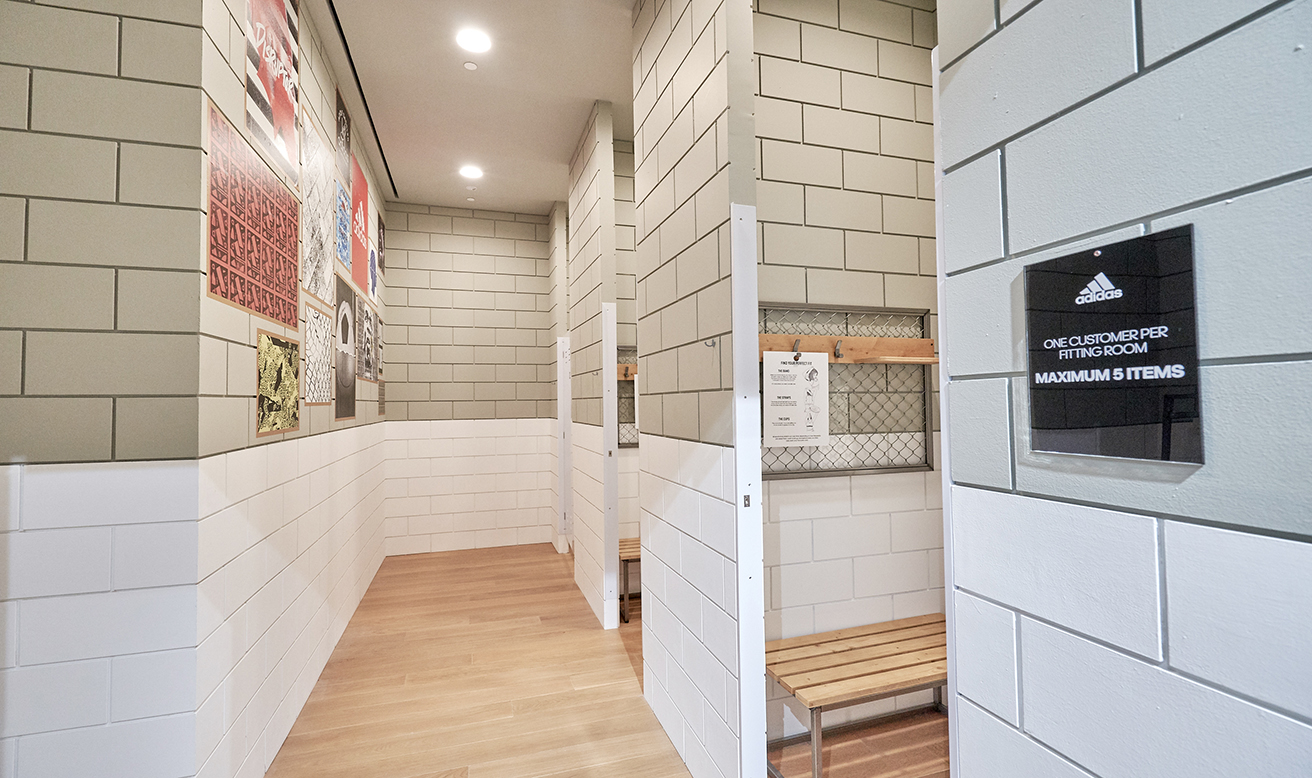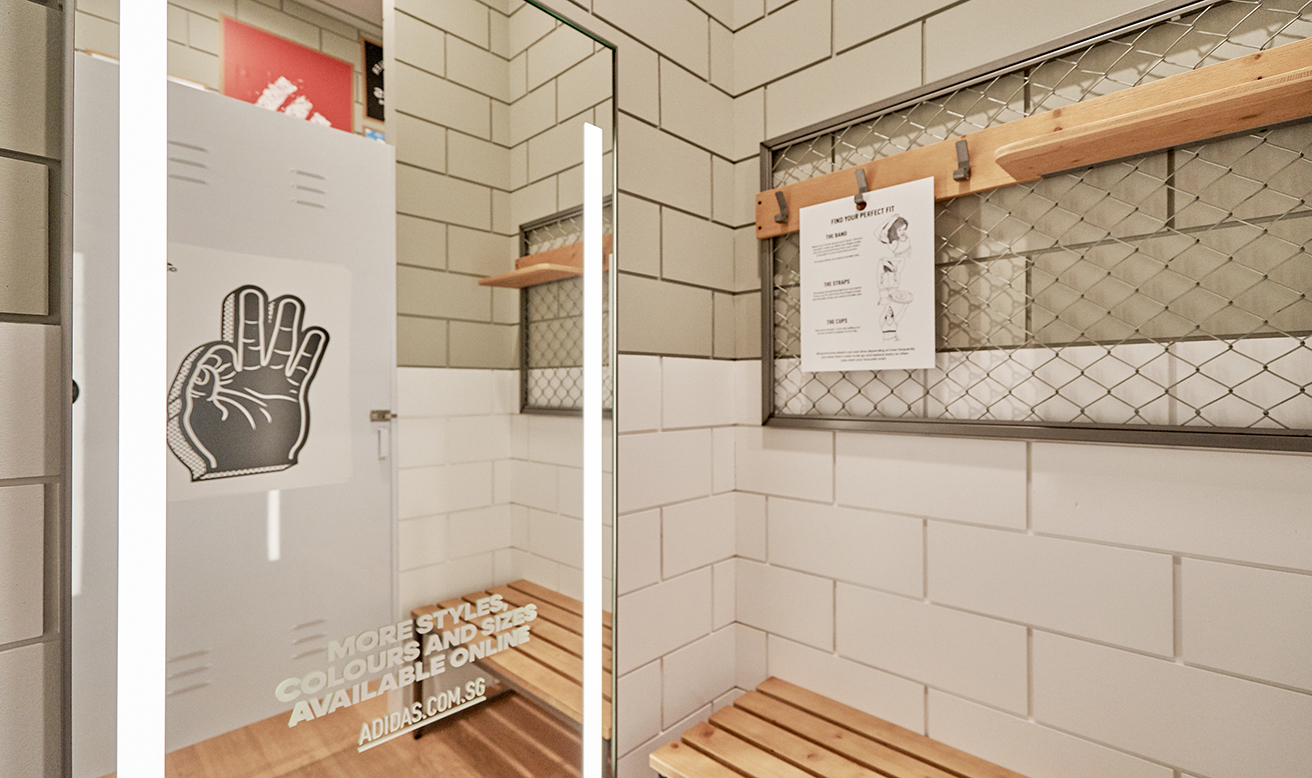 The retail space makes use of an open-plan display to enable shoppers to browse and choose from different ranges and services.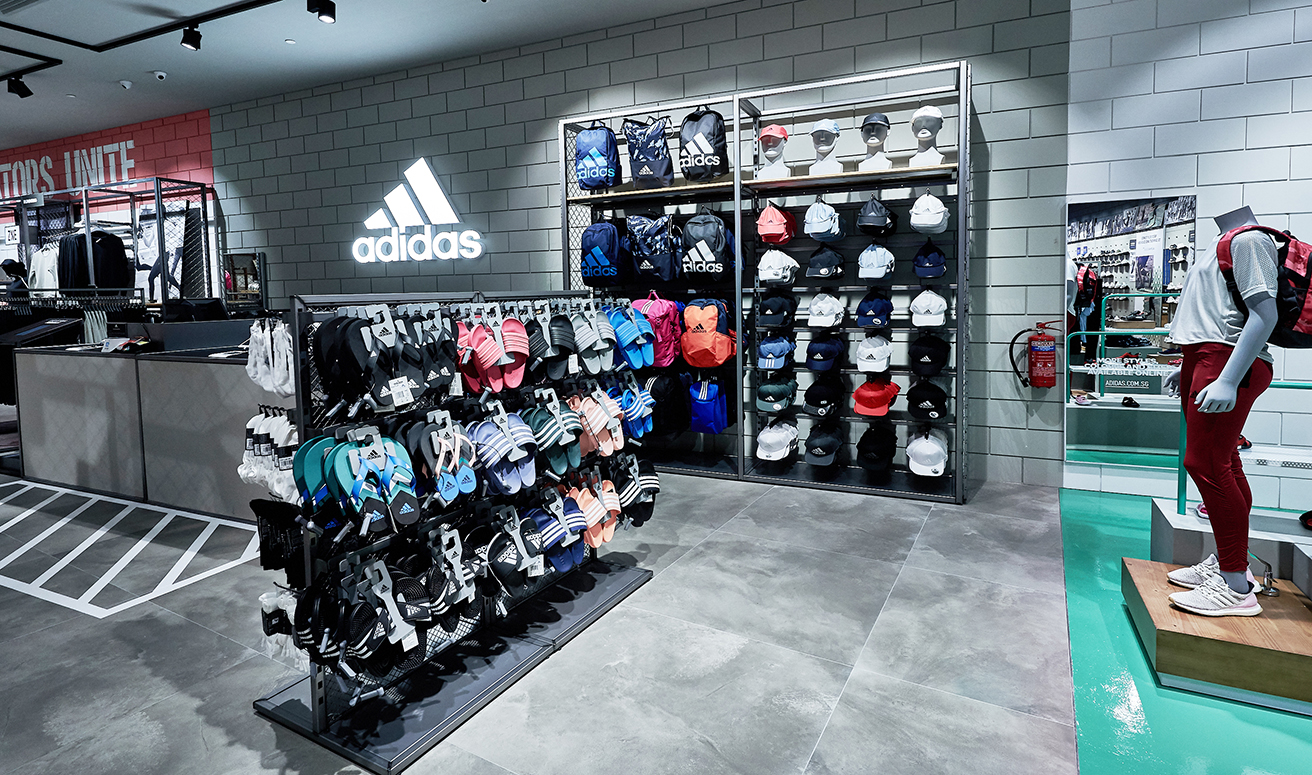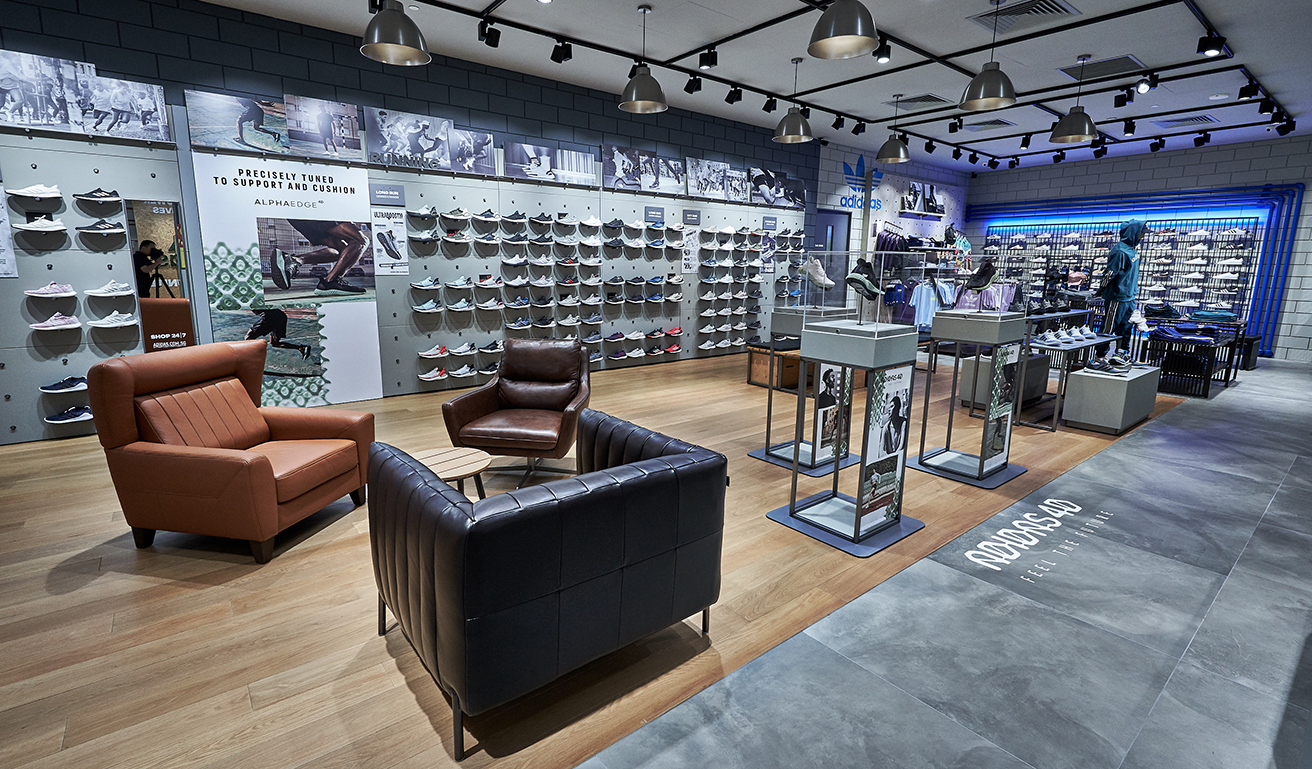 The iconic three stripes, the most recognizable element of the adidas brand, is referenced on the shop walls in an innovative way. This visual element not only eases the transitions of the whole background design, but also emerges as a highlight of the space.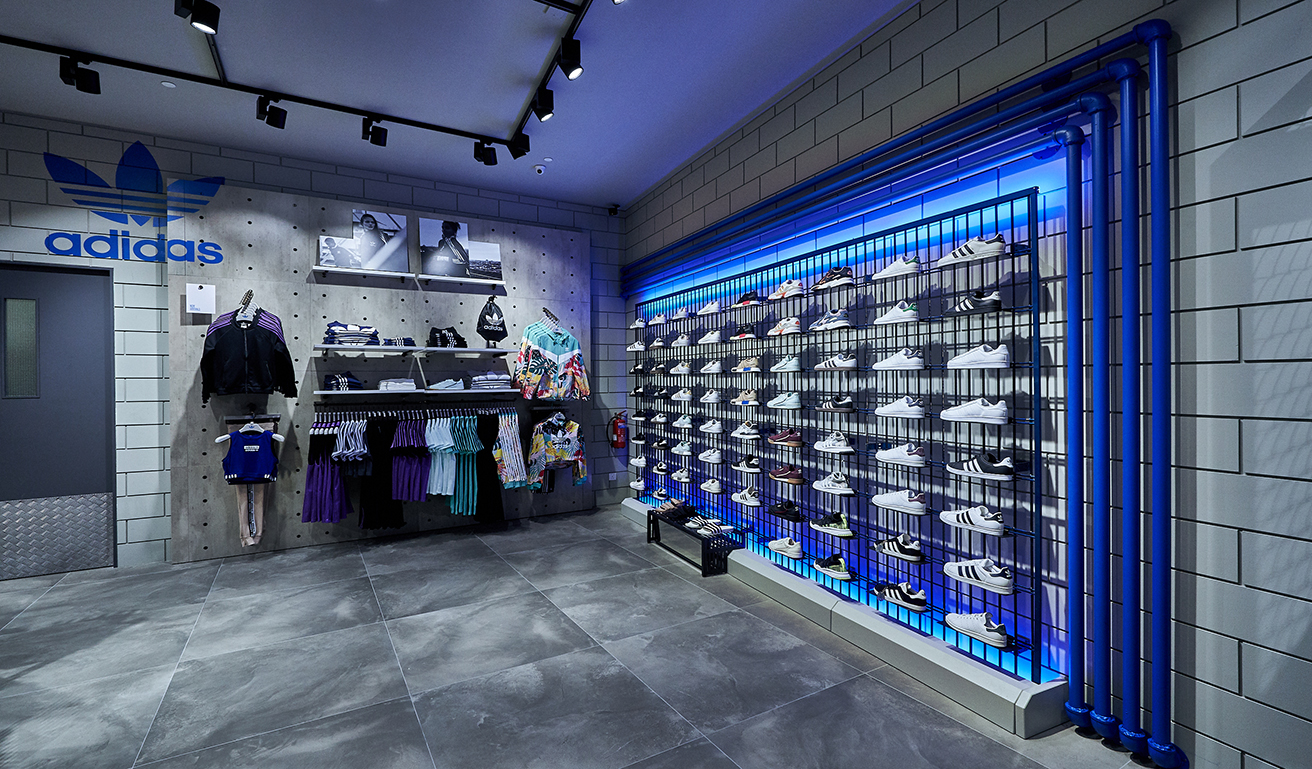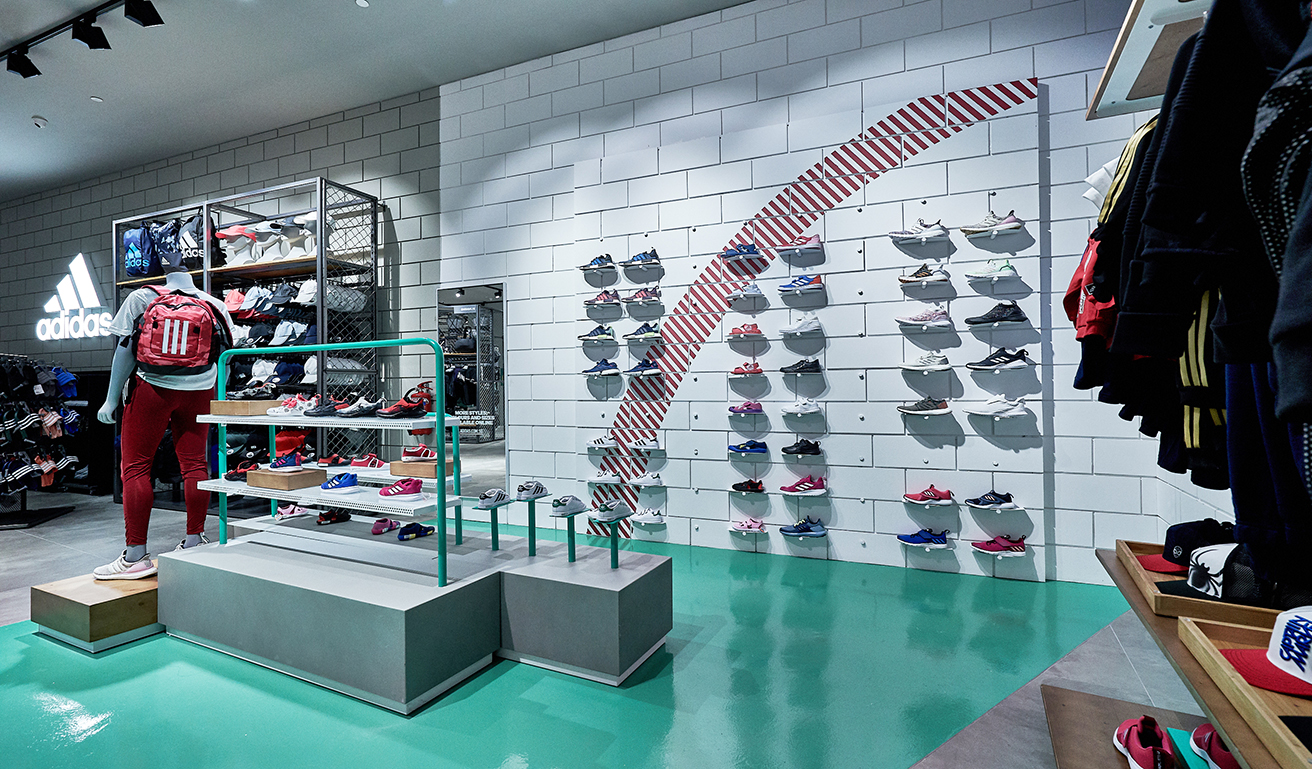 adidas' flagship Singapore retail store is an excellent accomplishment, completed on schedule.
As a result, Mi2 has been invited by adidas to become a long-term collaboration partner.Mi2 and adidas will continue to work together in the future to create better retail spaces that offer an innovative shopping experience.